Wild Neighbors: A New Series
This year, I plan to create a series of paintings titled "Wild Neighbors" that depict the unique landscapes and creatures of San Diego County's chaparral and desert regions. While the beach often receives the most artistic attention, I find the inland environment equally captivating and underrepresented.
To kick off the series, I've chosen to paint a Brush Rabbit, a cottontail native to chaparral and riparian areas from Oregon to Mexico. These rabbits are typically solitary but may also form small family groups. Their natural predators include hawks, eagles, coyotes, bobcats, mountain lions, and snakes. However, Brush Rabbits have been on the endangered species list since 2000. Part of this is due to a fatal virus affecting rabbits across the western United States. Efforts are being made by the U.S. Fish and Wildlife Service and partners to vaccinate specific populations against the virus. Other threats to the species include habitat destruction, wildfire, drought, and the use of rodenticides.
Despite these challenges, Brush Rabbits can still be found in the backyards of friends living in Alpine, Ramona, and Spring Valley, just a short distance from my home in Lemon Grove.

photo of a brush rabbit from Shutterstock
I started this portrait of a brush rabbit with a color concept sketch.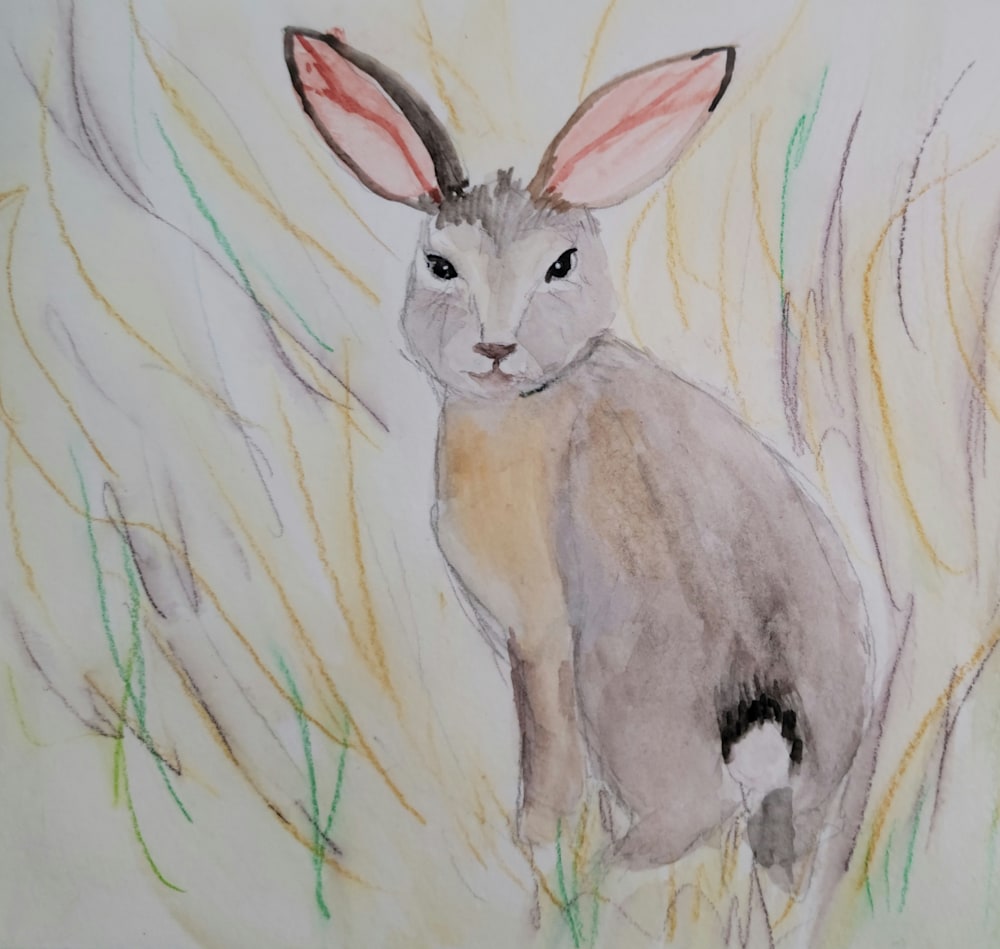 It gave me a feel for the color palette I wanted to use and a basic idea of composition. So I started by creating a background on my wooden panel and adding a rabbit sketch.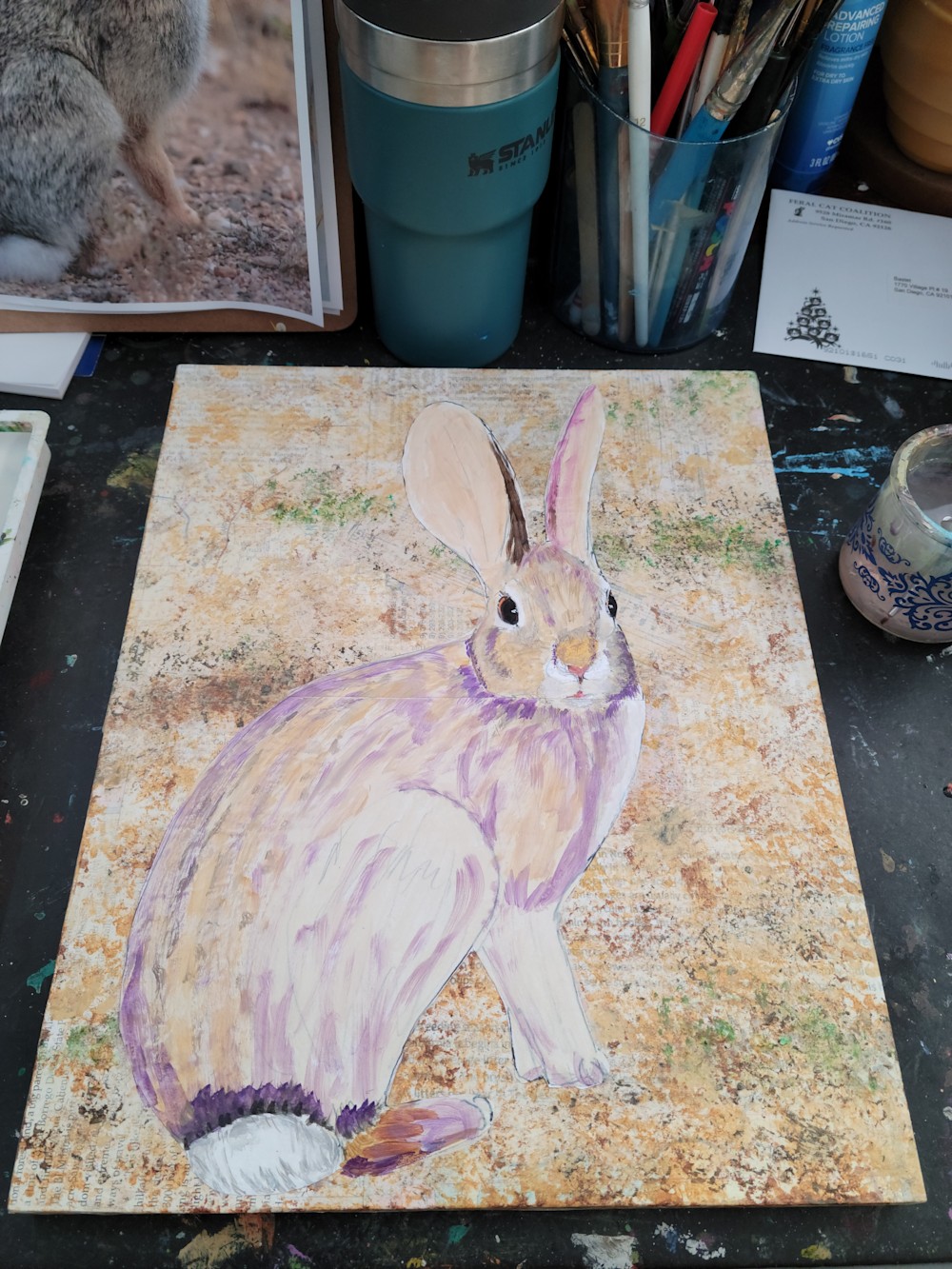 As I started painting, I realized that the natural color of the rabbit would not work for this, so I decided to go purple...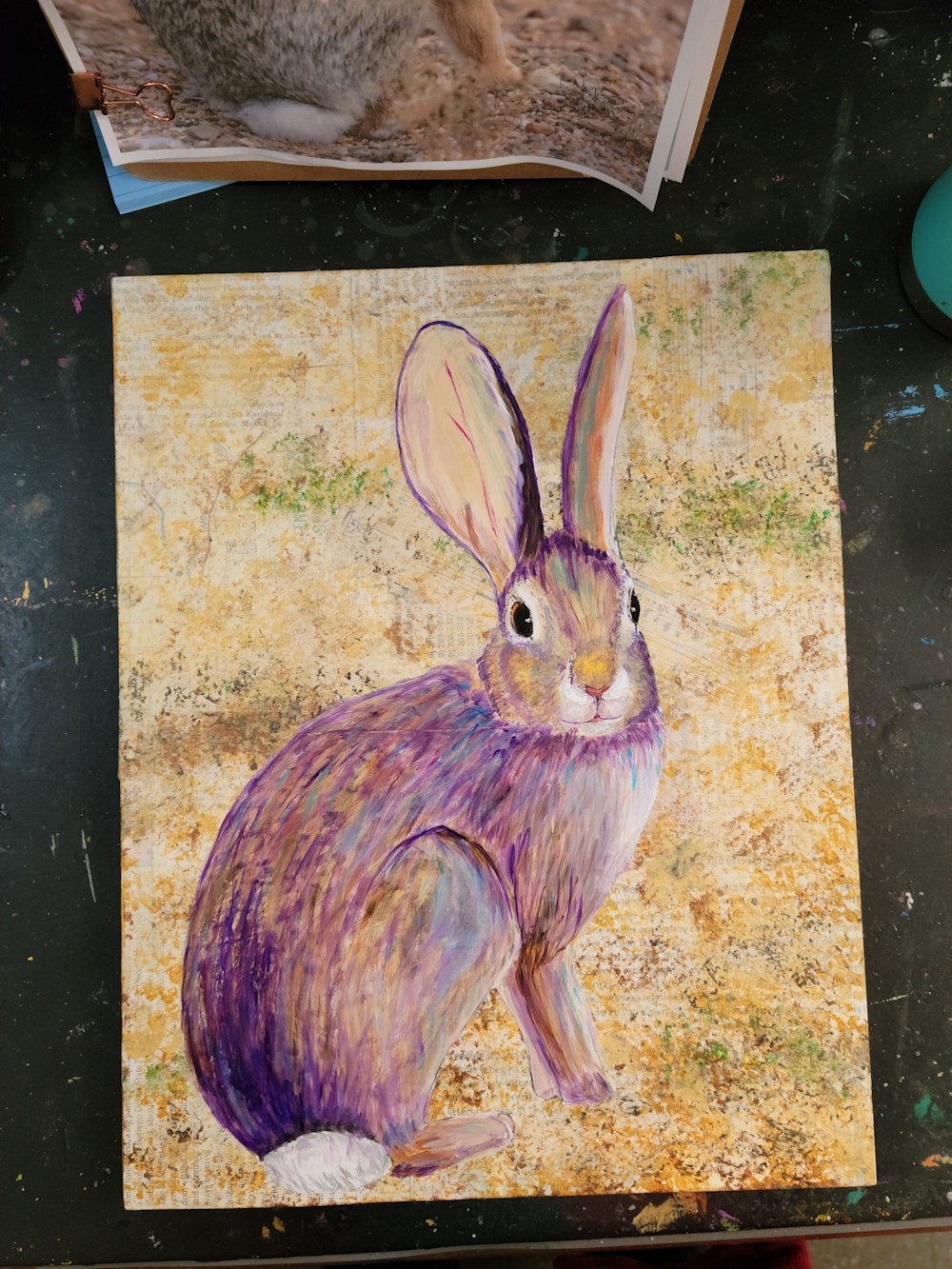 Then I made painted paper to match.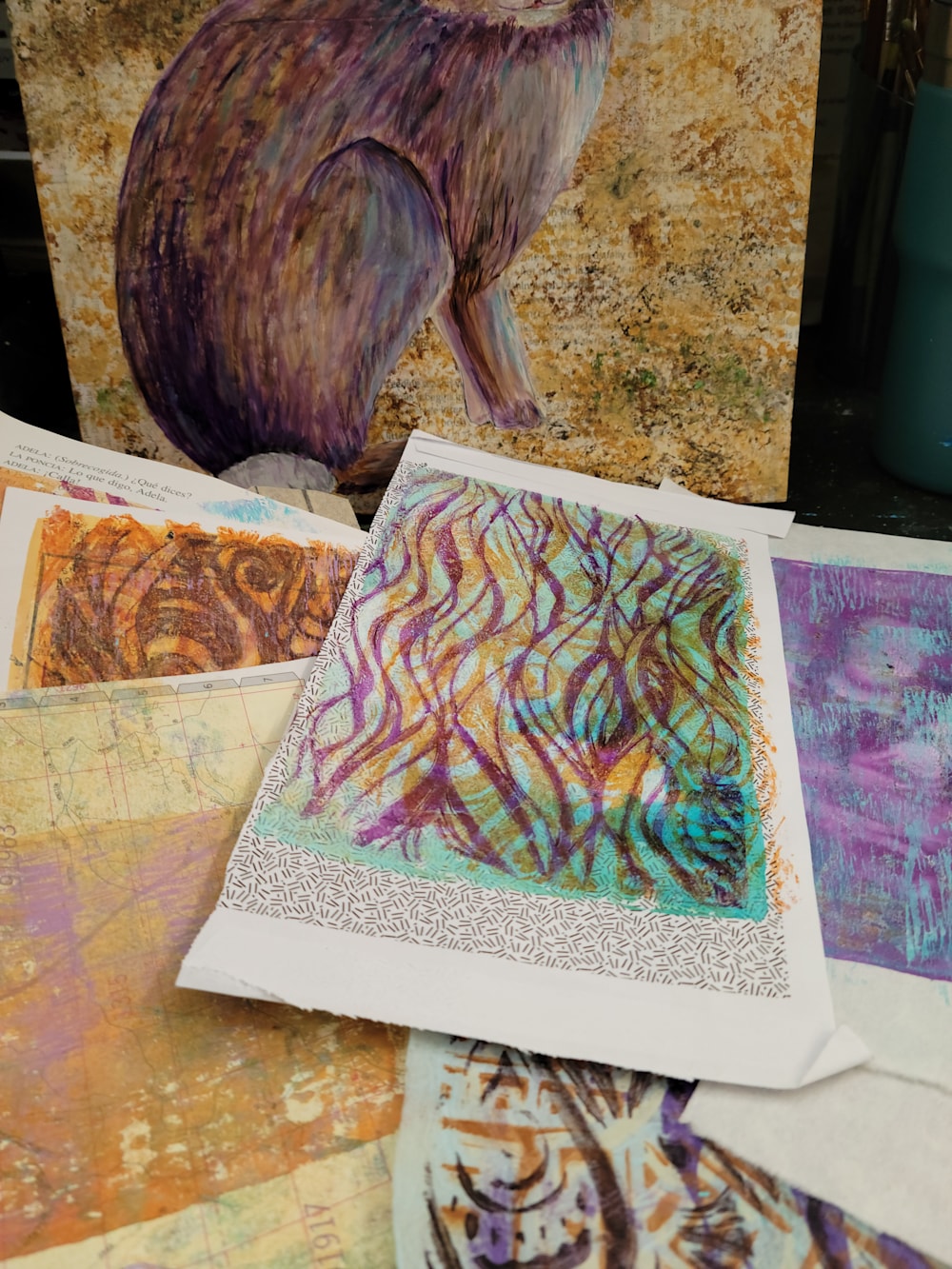 That was a lot of fun! Purples and teals are some of my favorite colors!
And then, I started to lay down the collage papers on top of the painting.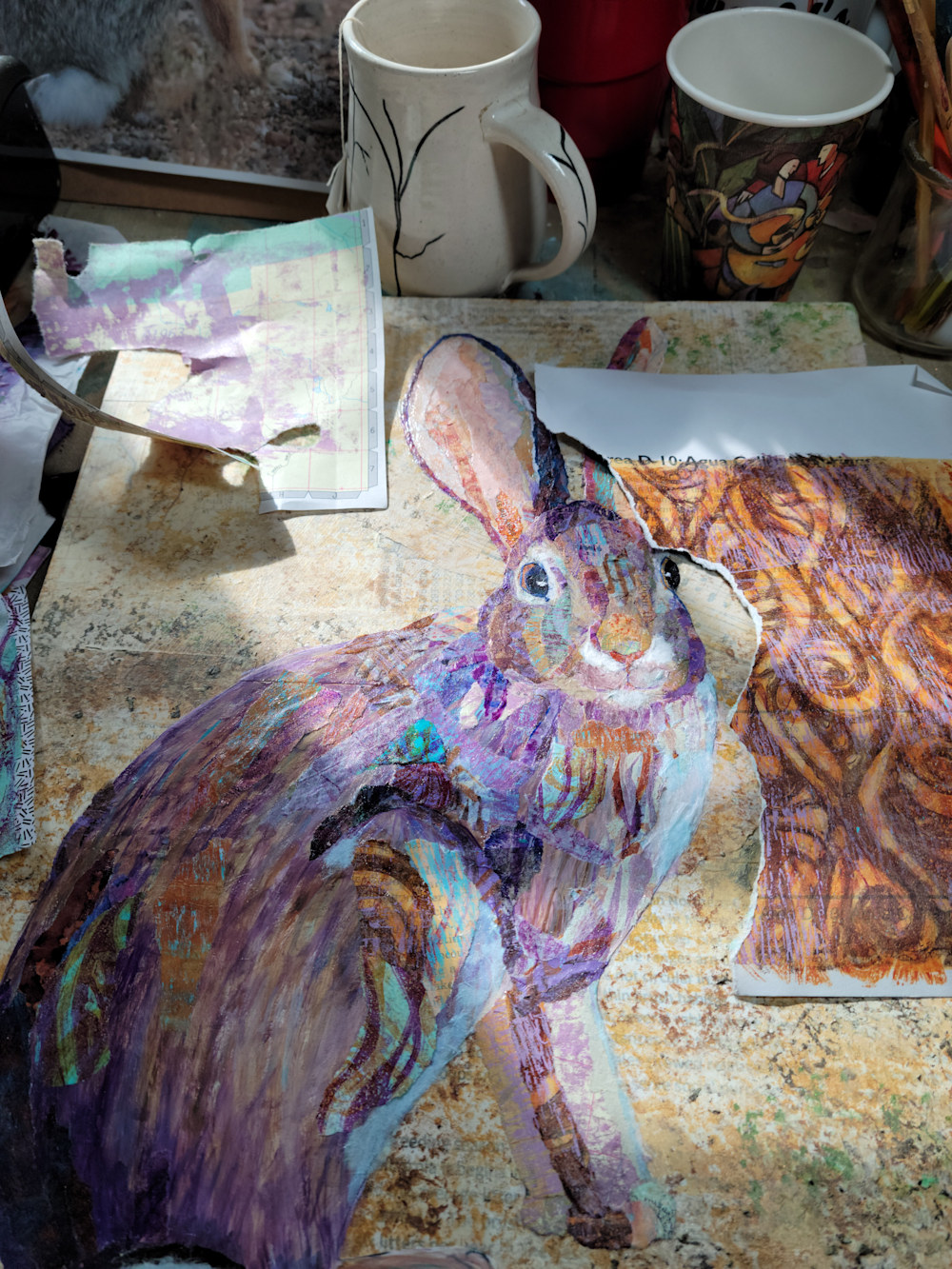 And eventually.... it was done!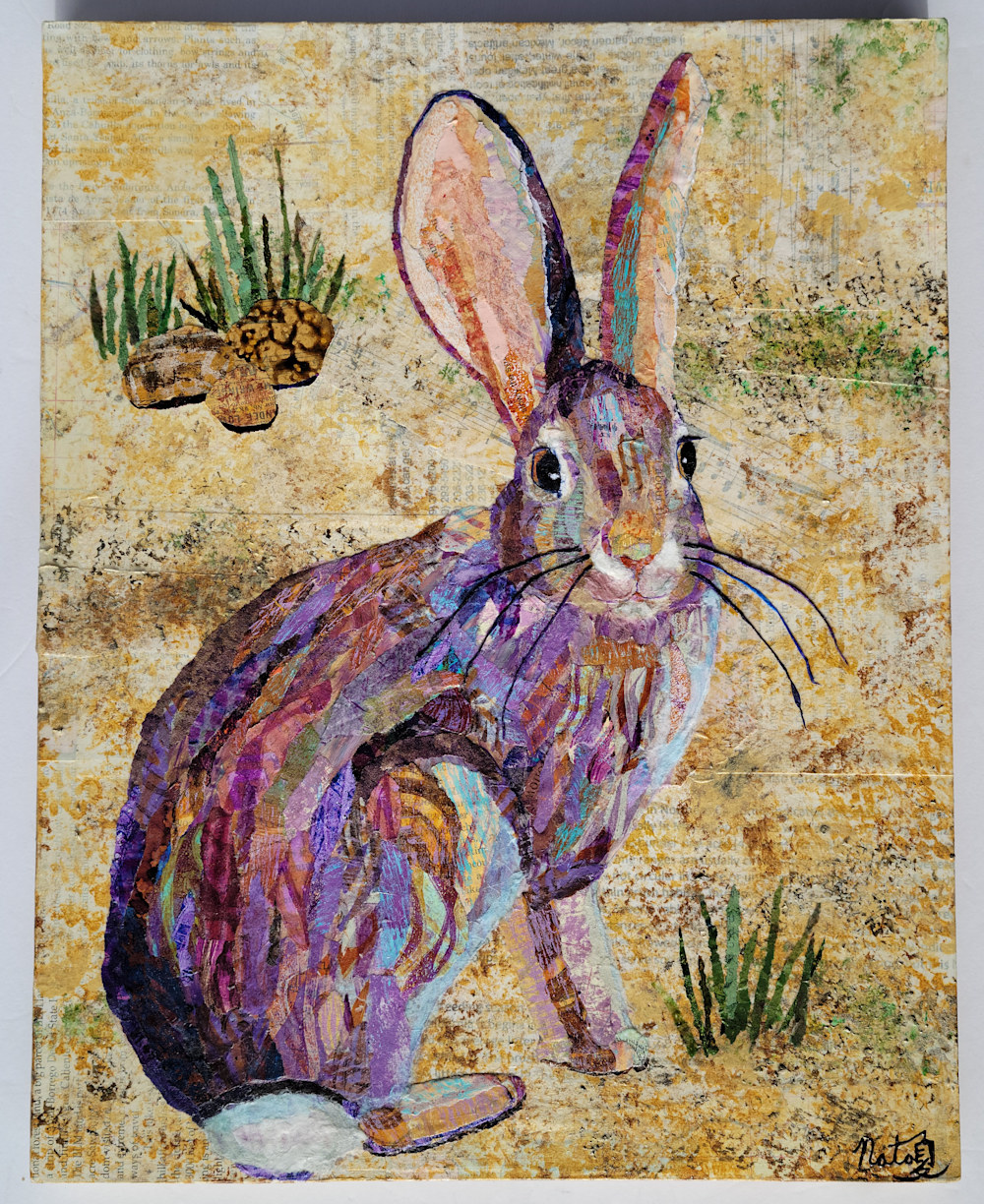 And now the original hangs as part of In Nature's Realm, a group exhibit in the Mission Trails Regional Park Visitor's Center, which runs through February 10, 2023. But you can find prints made to order on the website.