This Painting Was A Long Time Coming
Most of my paintings come fairly quickly. I get an idea, I take a photo (or I get an idea from looking at one of my photos), I create a sketch, I do an underpainting, and then the collage process falls into place.
But Spring Along the Oak Grove Trail took a different path...
I found the image in my desktop folder from all the hikes we'd taken at Mission Trails Regional Park. It was February 2022, so not quite Spring, but I was ready and dreaming.
(Mission Trails Regional Park is one of the wilderness gems in San Diego. Nestled between several urban communities, it contains undeveloped hills and valleys and a portion of the San Diego River, preserving a portion of the specialized habitat that has vanished all around it. My husband and I love to hike there in the Spring and late fall.)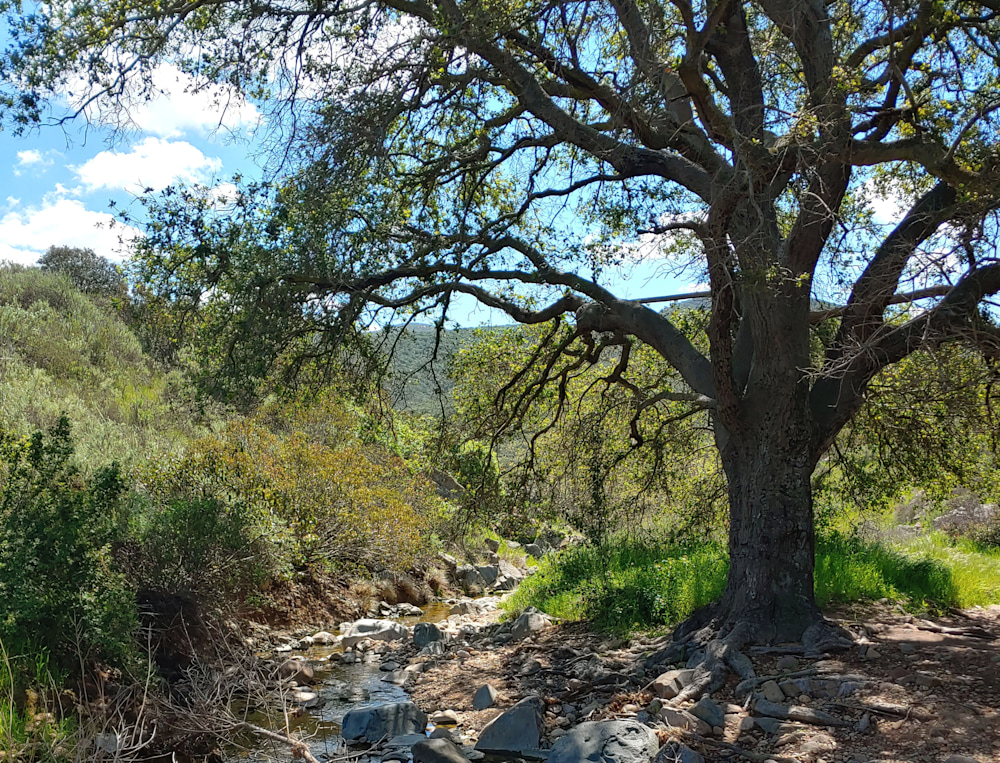 So, I decided to turn this photo into a painting. I skipped the pre-painting sketch and color study step that I often do to figure out composition and color harmonies because I really like the photo and felt it was already a good composition...
I sketched it directly onto a prepped board and started to paint...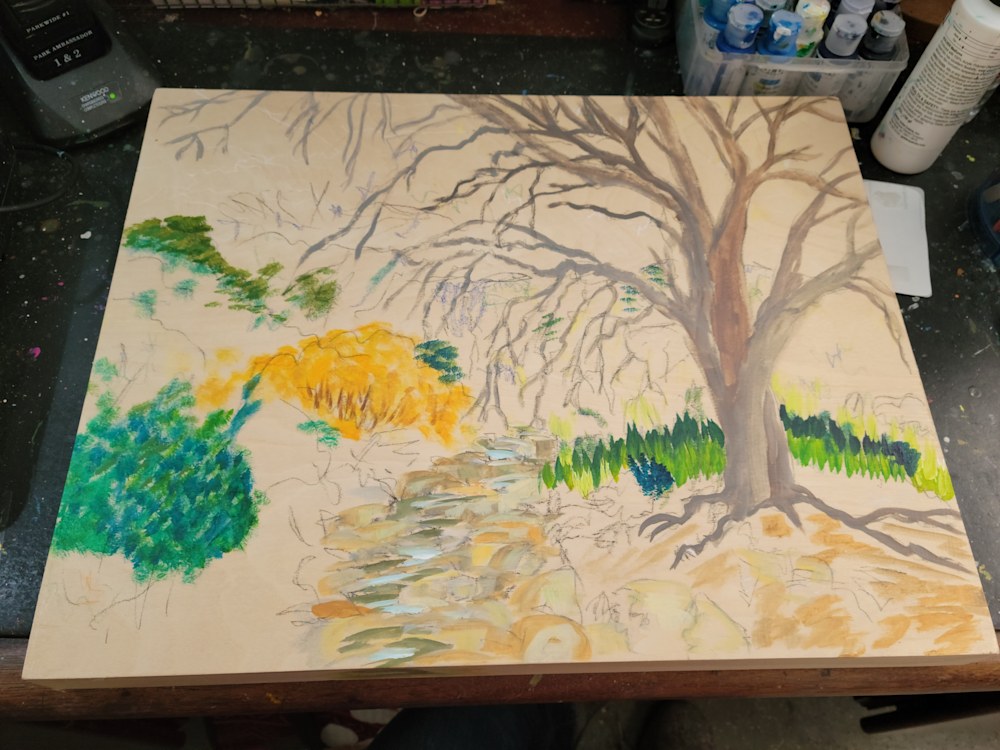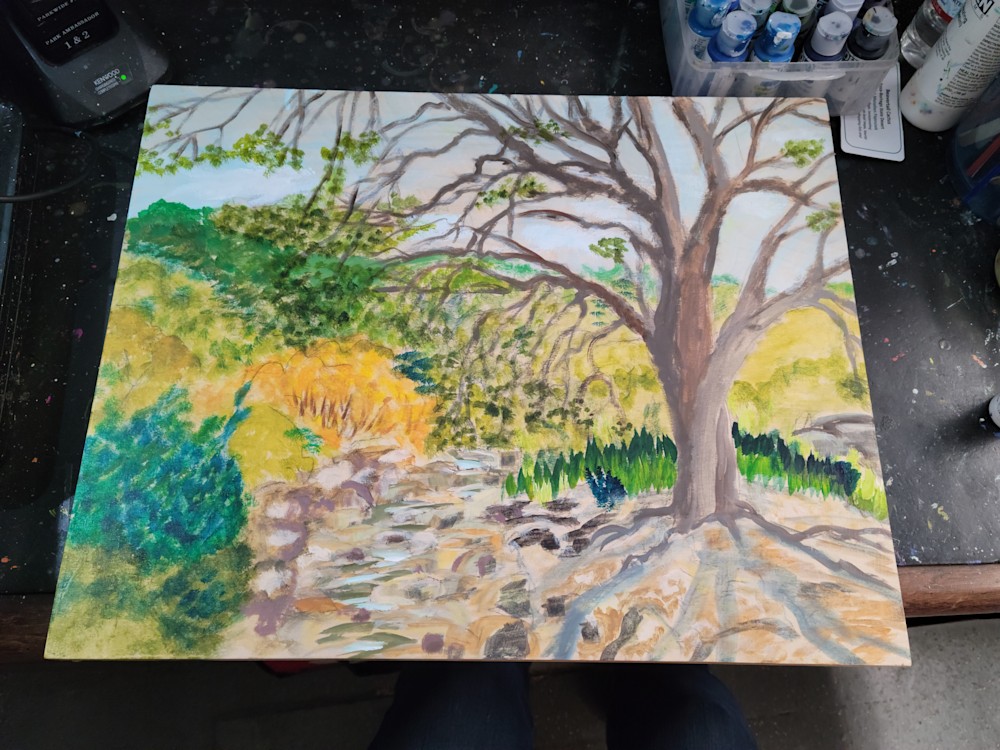 But soon stalled because I didn't like the way it was turning out. It was too dark, the tree didn't look right. It was frustrating.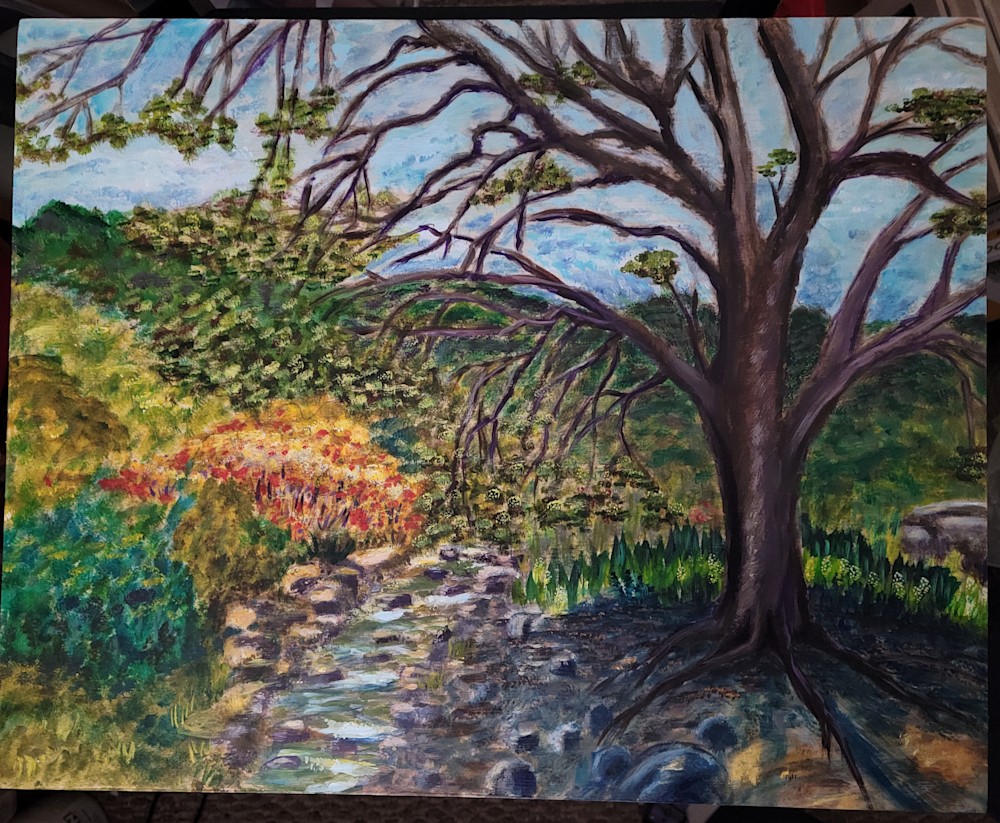 So, I put it aside and went to Craftcation – and had an amazing and rejuvenating time.
When I returned I had several ideas for new pieces – so I had to finish this piece! I decided to change the lighting a bit so the tree stood out more and suddenly it looked much better.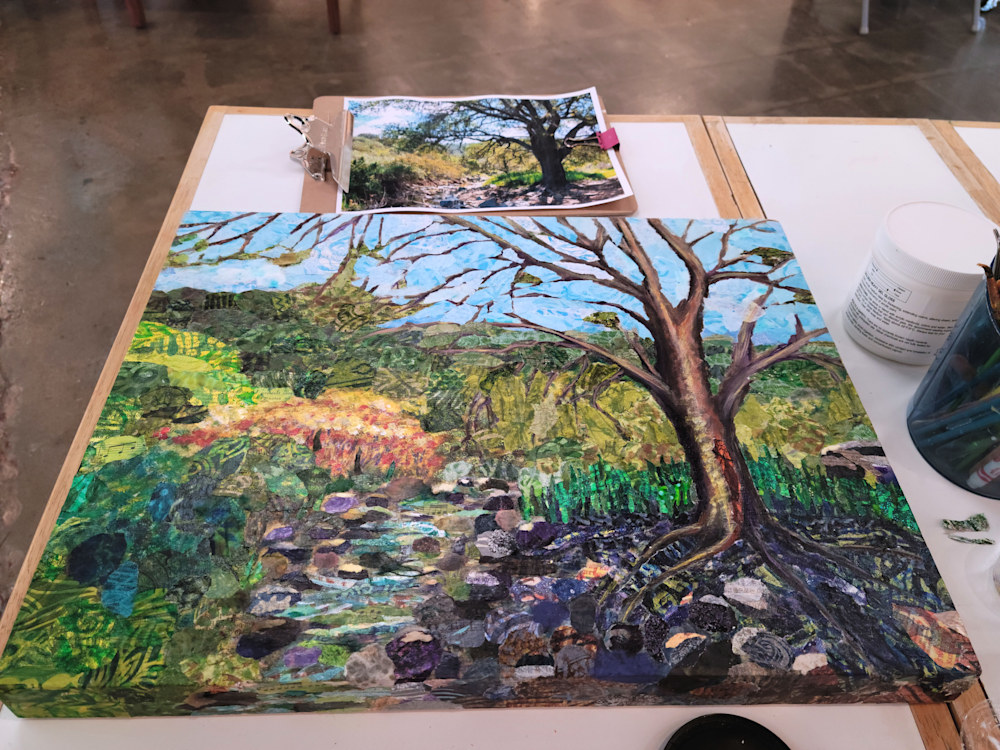 So I started to put in the collage.
Bit by bit, it started to come together. I mainly worked on this piece while studio-sitting at Spanish Village. There were a lot of other things on the plate at home, but I had had more days in the Village, so it worked out.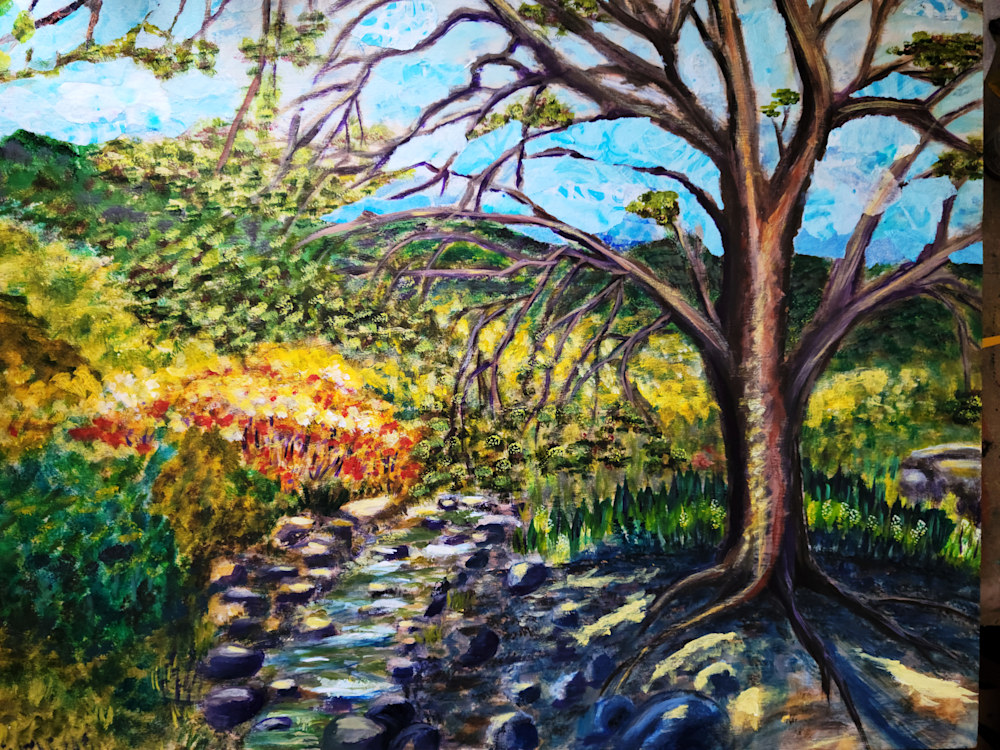 Since this is a larger piece (18 x 20), it had a lot of space to cover! But piece by piece the collage emerged...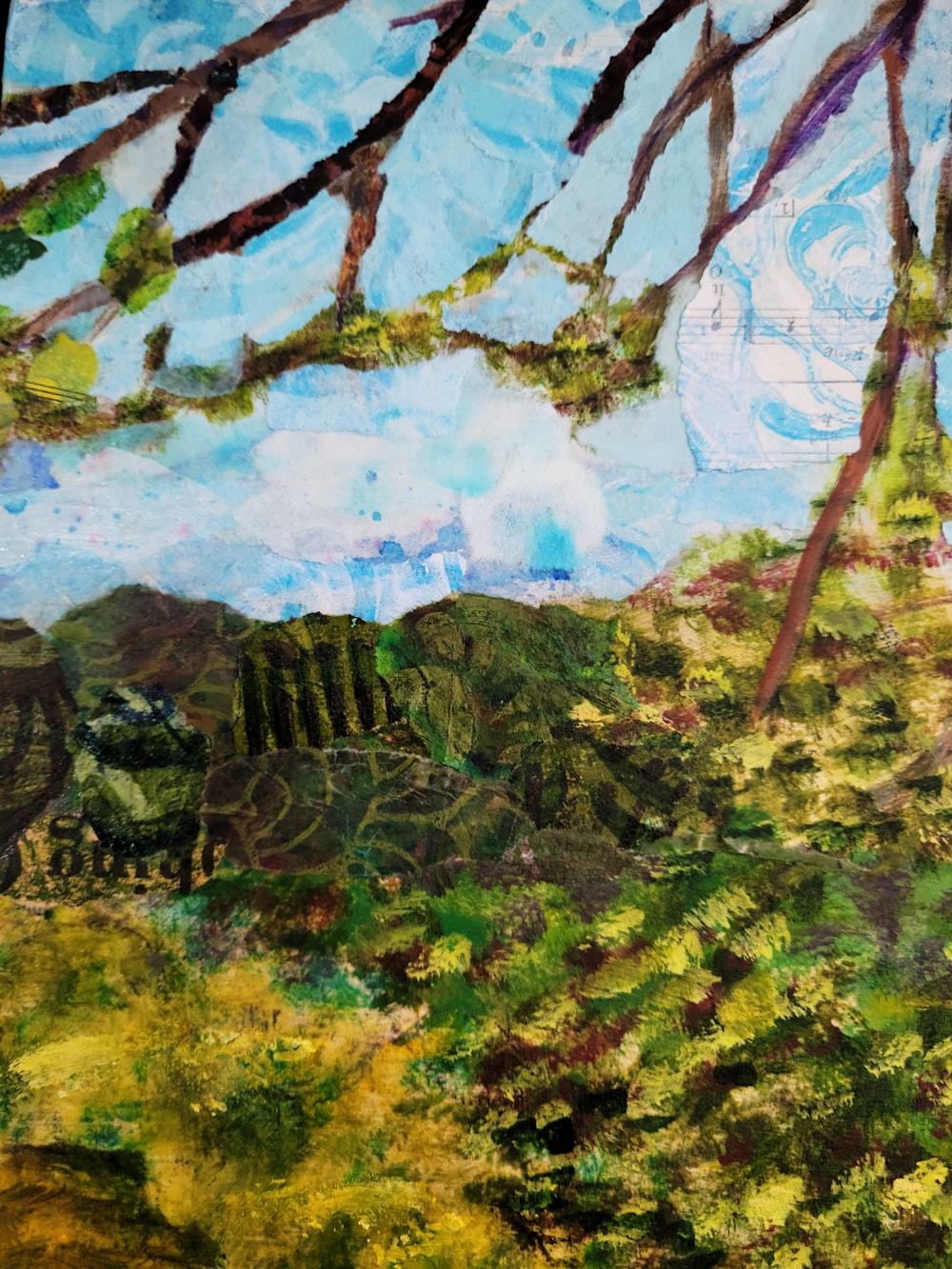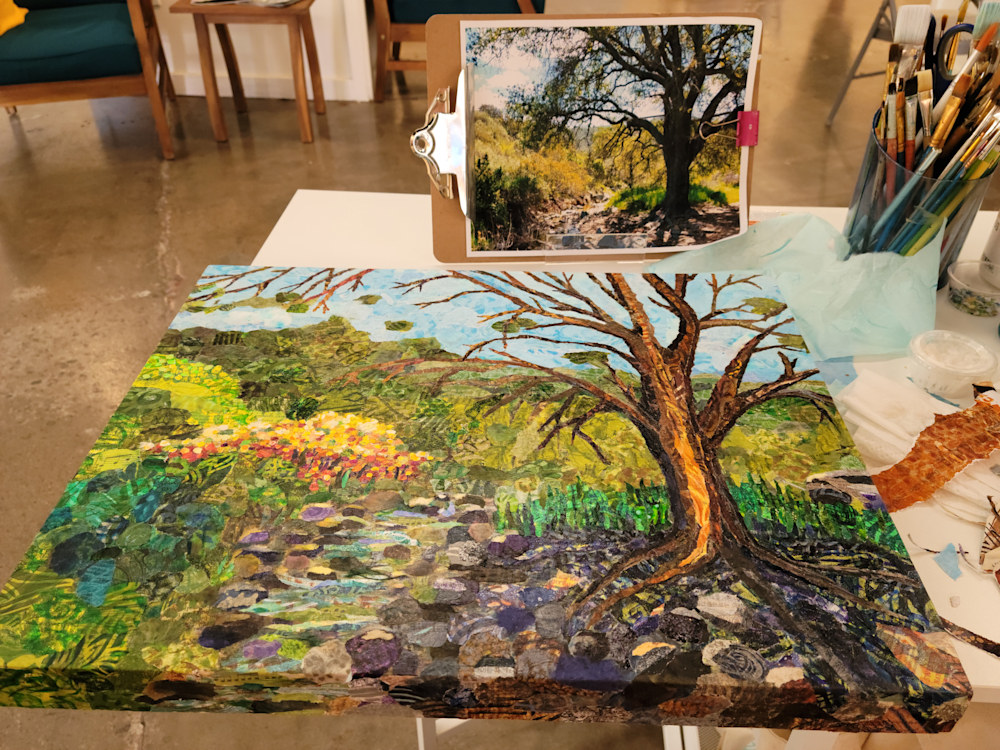 and finally, it was done!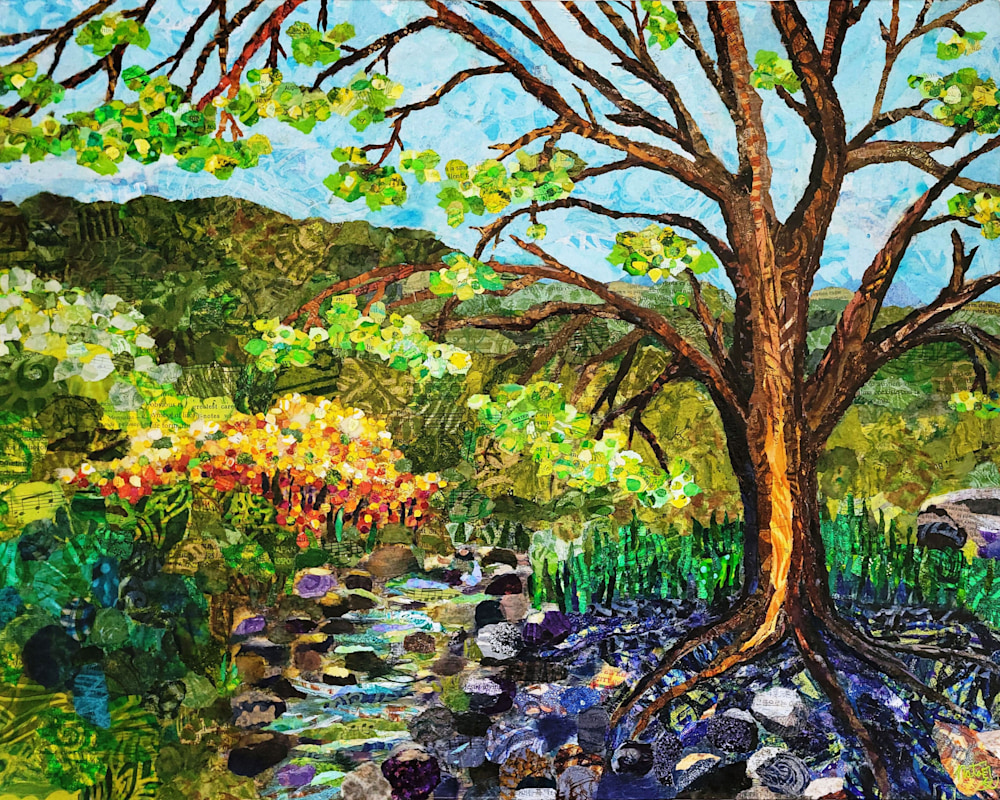 And there was much rejoicing! I was able to capture how I feel when I hike in Mission Trails in the springtime with all the new growth and flowers. It's one of the few times of year, the water in the San Diego River actually flows, and the whole park pulsates with life.