Reigning Cats and Dogs Art Show
Sep 07, 2021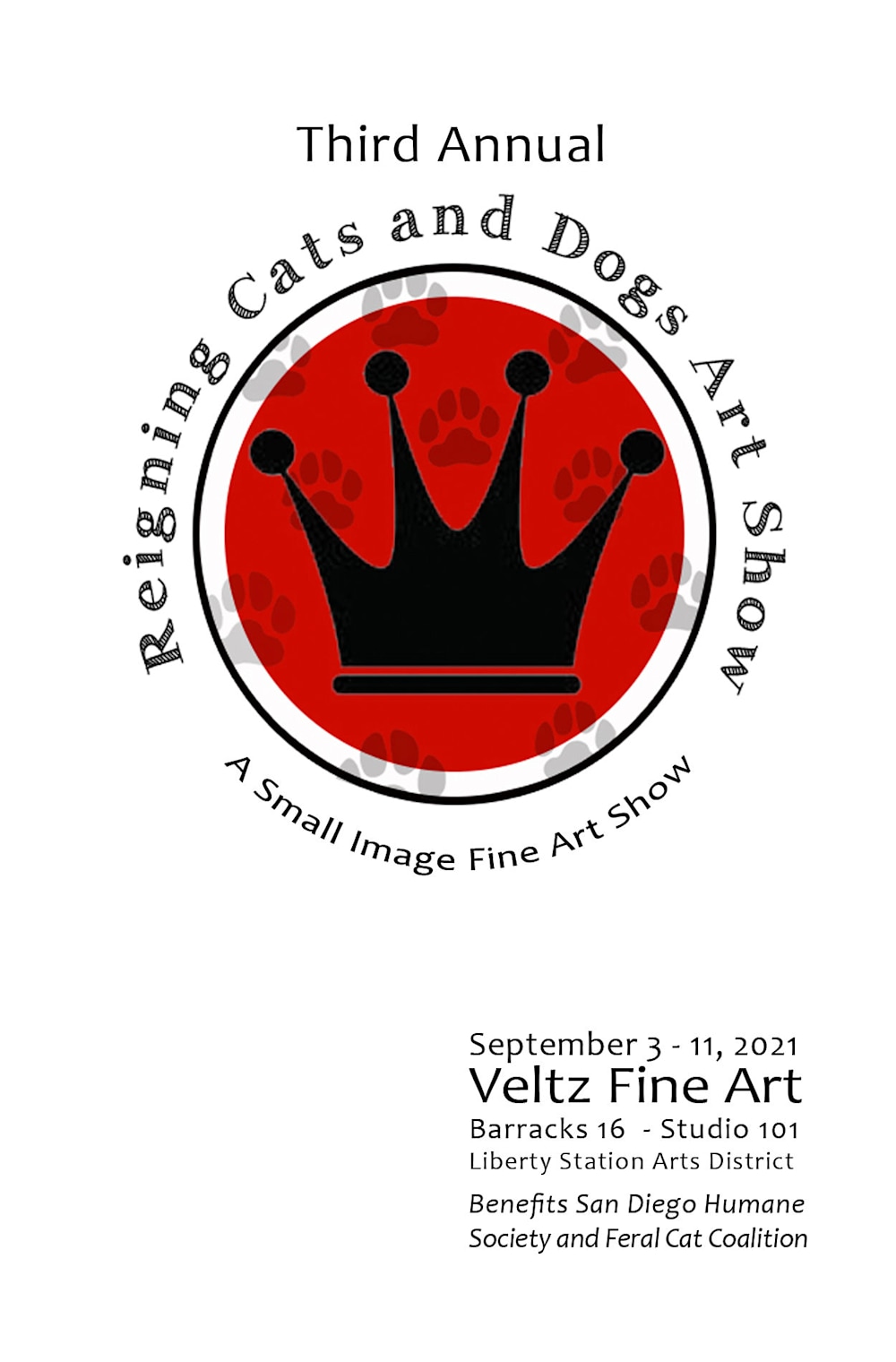 The Reigning Cats & Dogs Art Show is up! And what fun! I had the privilege of being part of the hanging committee and got to help choose what paintings went well together and to put them on the wall!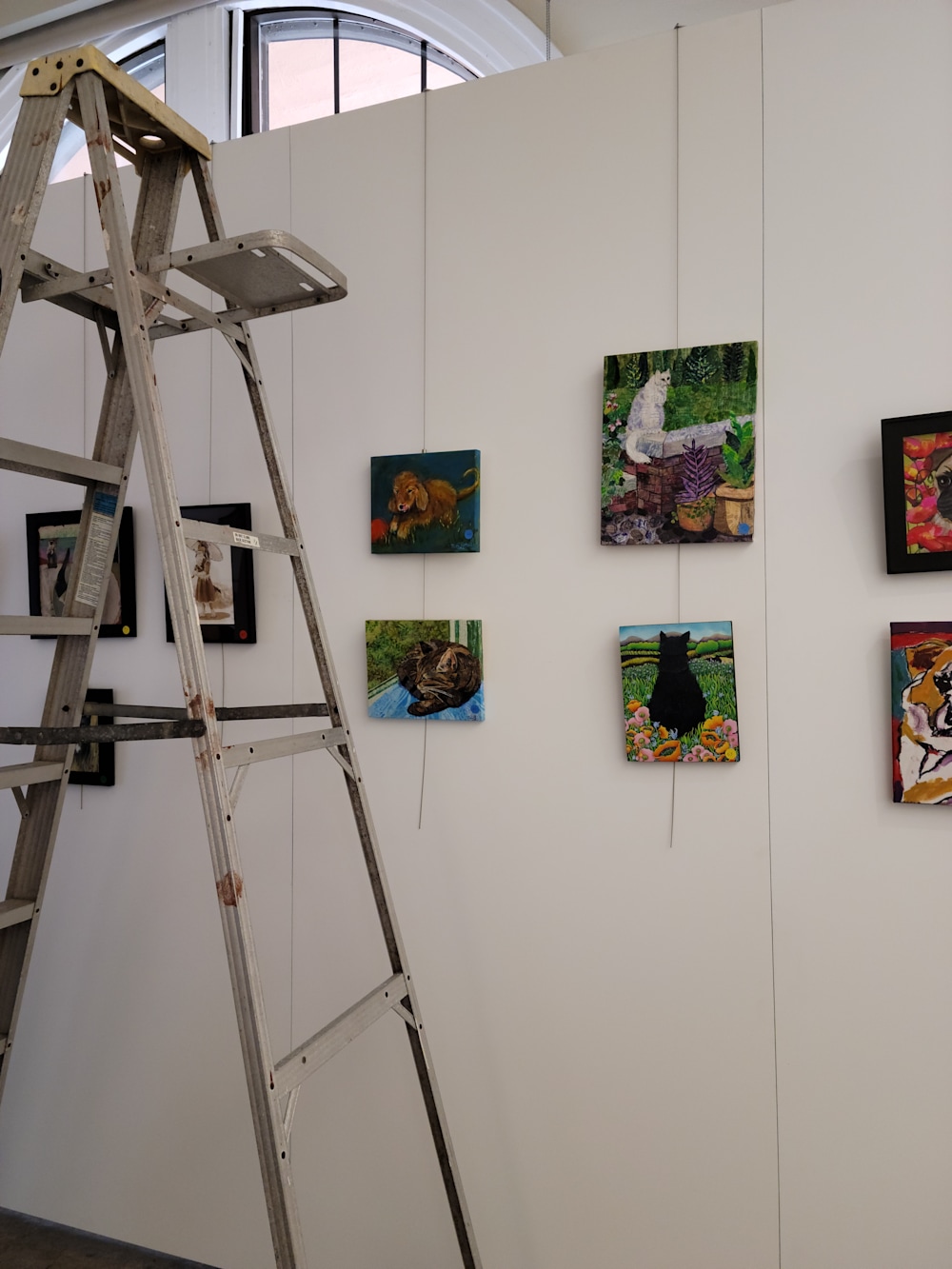 The Reception was held on Sunday, Sept 5, and it couldn't have a been a more beautiful day! The Humane Society brought 3 Ambassadogs and the Feral Cat Coalition had t-shirts for sale.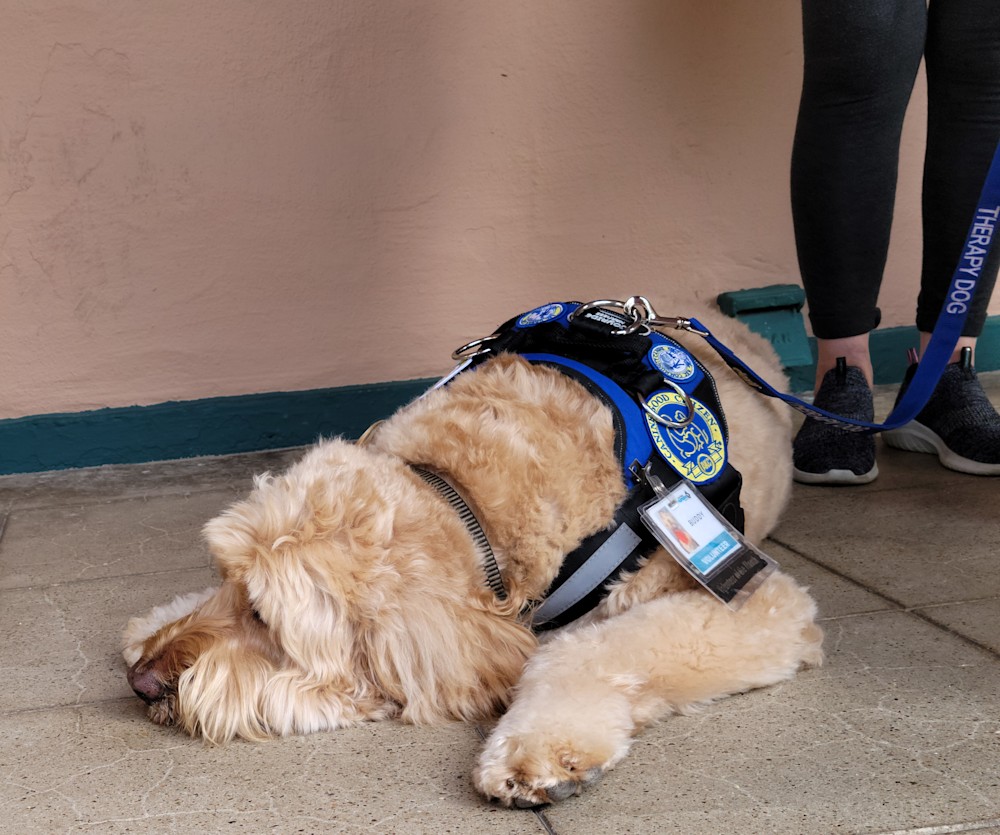 Buddy, the San Diego Humane Society Ambassadog, rests before the Awards Ceremony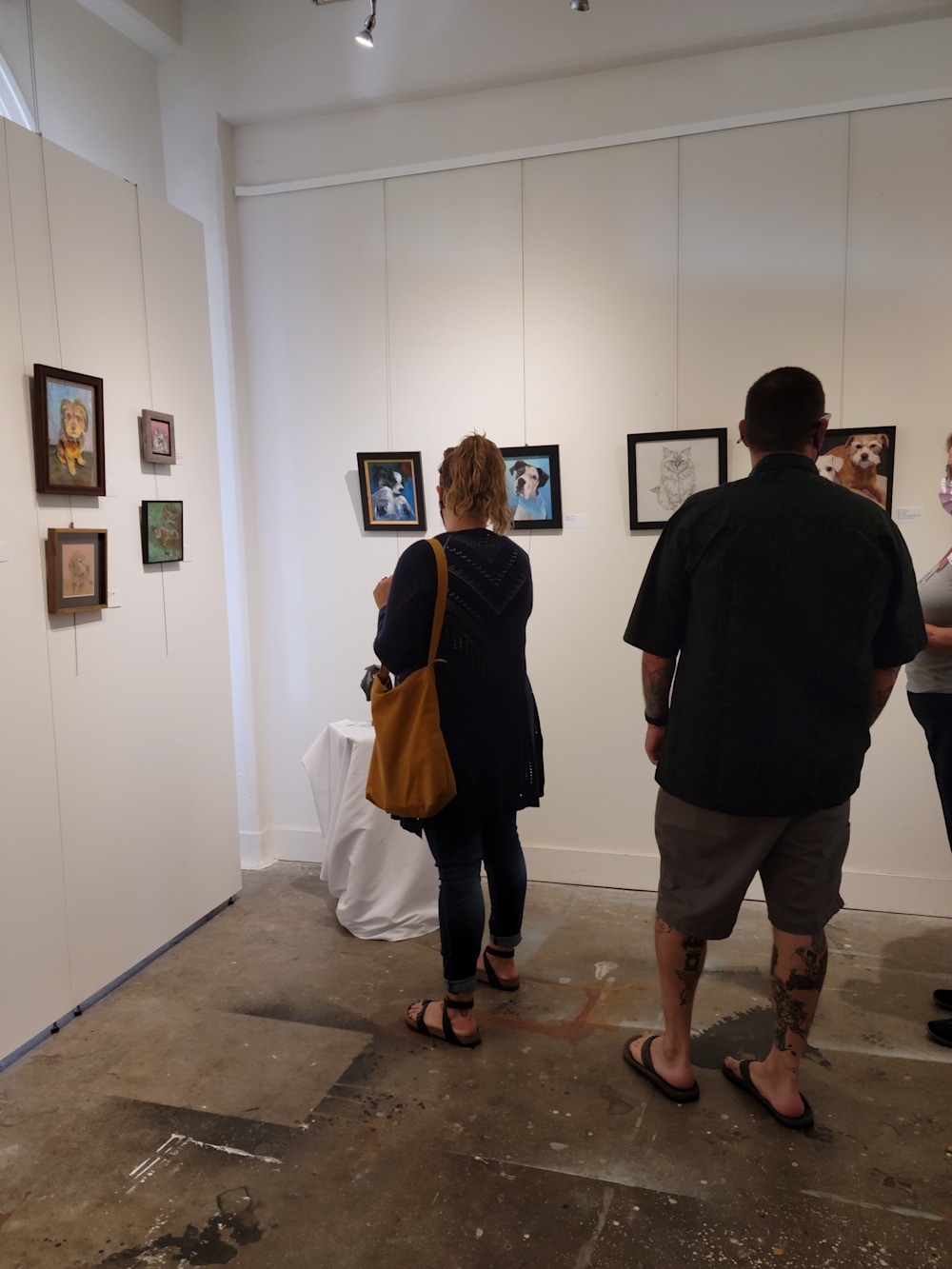 Visitors check out the gallery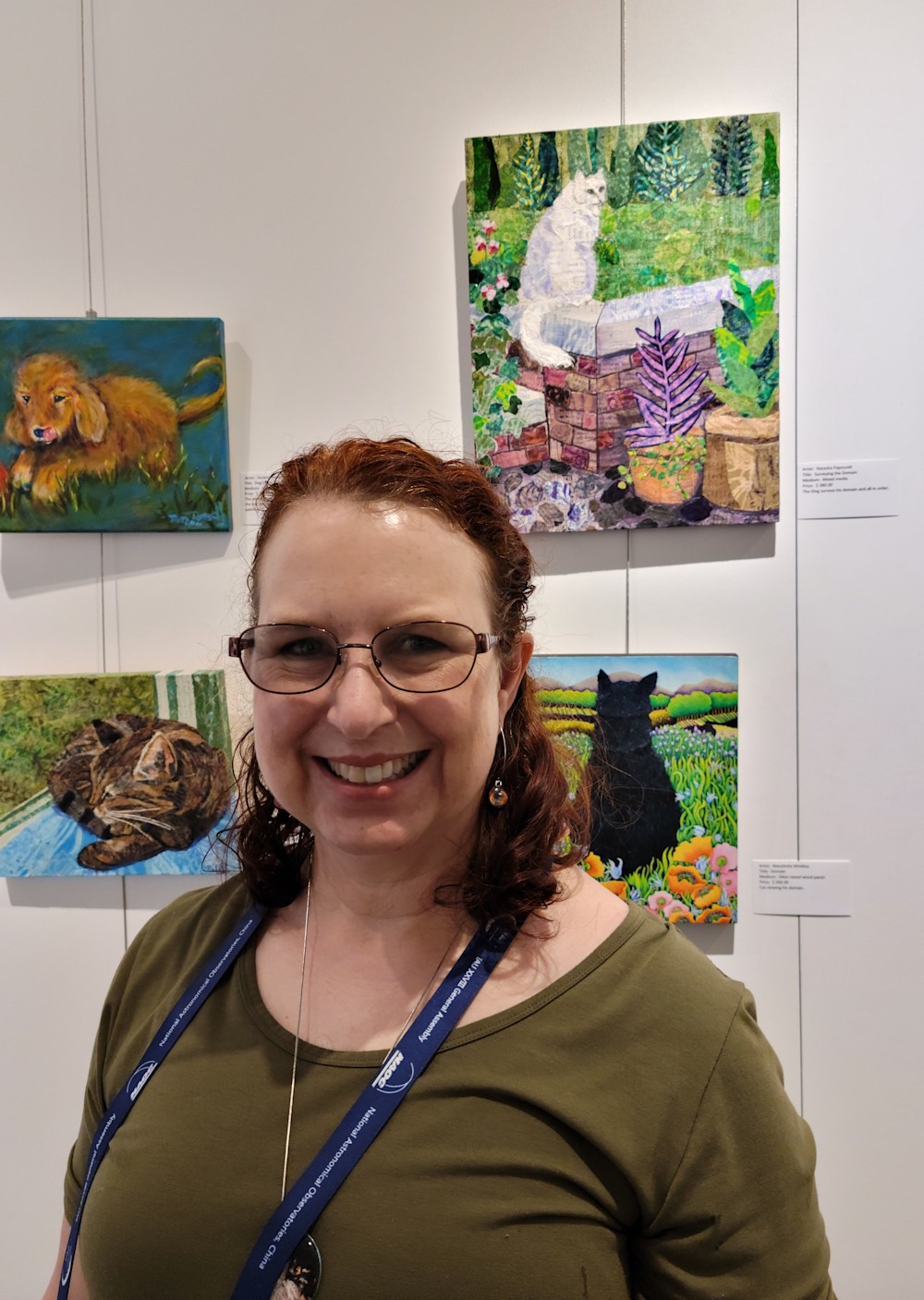 Here I am in front of my paintings (plus 2 others)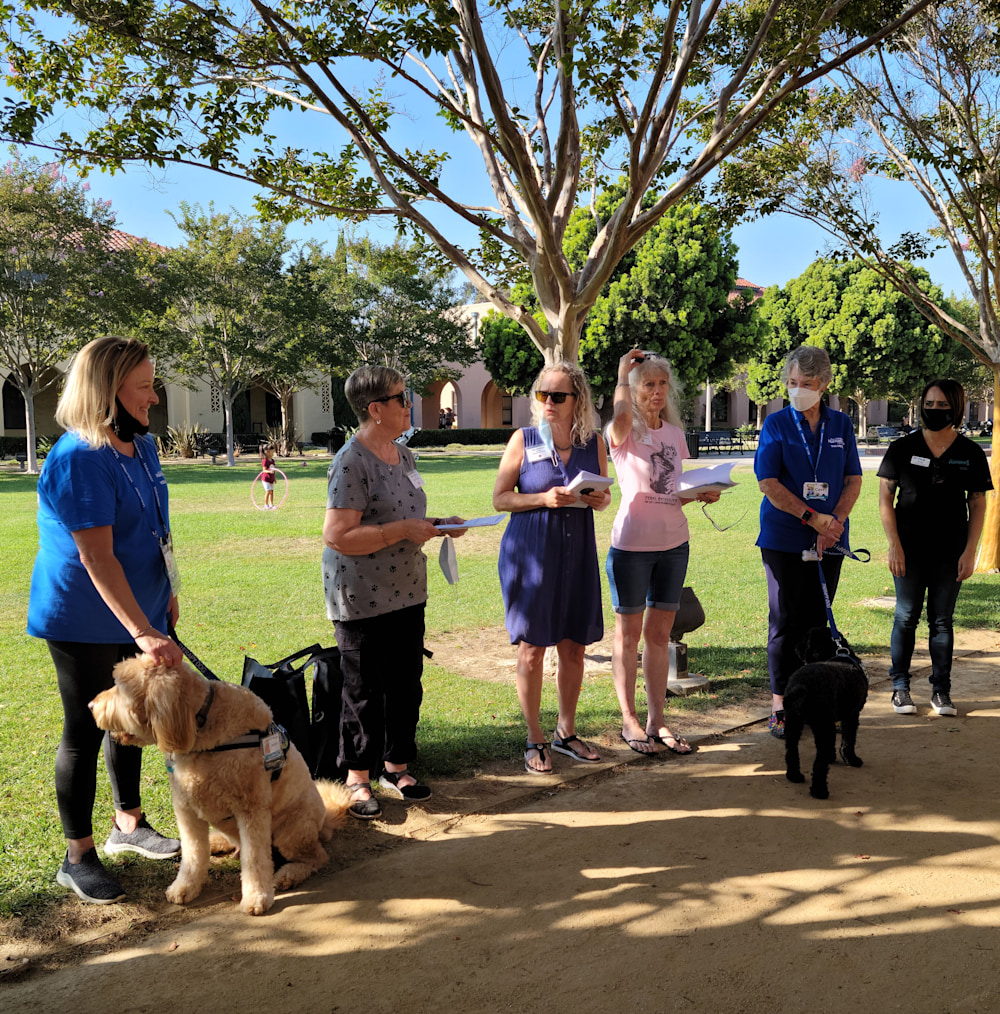 The Awards Ceremony was held outdoors in the courtyard. The organizers, Susan Salazar, Deb Gargula, and Vicky DeLong presented the awards in conjunction with the San Diego Humane Society and The San Diego Feral Cat Coalition.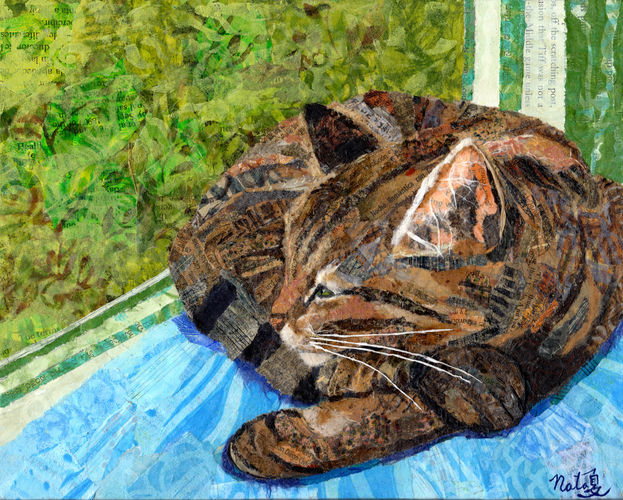 This painting of Lulu, called The Sunny Window, won the Veltz Gallery Prize!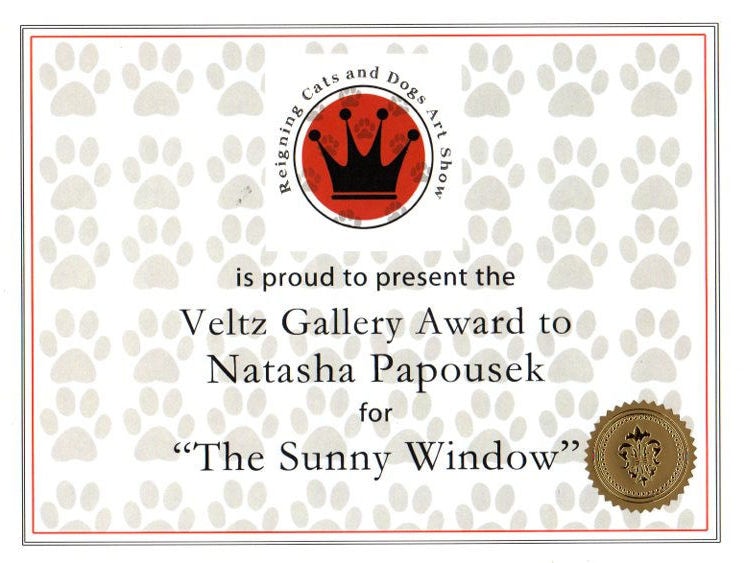 The show runs through September 11. The Veltz Fine Art Gallery is open daily from 11:00 am to 4:00 pm. If you can, please stop by and check it out. I'll be gallery-sitting on Thursday, the 9th from 1-4.
If you can't make it in person, you can see the show online.