My new Home Away from Home!
I was invited to join the artists in Studio 18 in Spanish Village Arts Center in Balboa Park! It will be my new studio away from home! My work will be on the walls at all times, and my regular workdays will be Fridays -- with occasional Saturdays.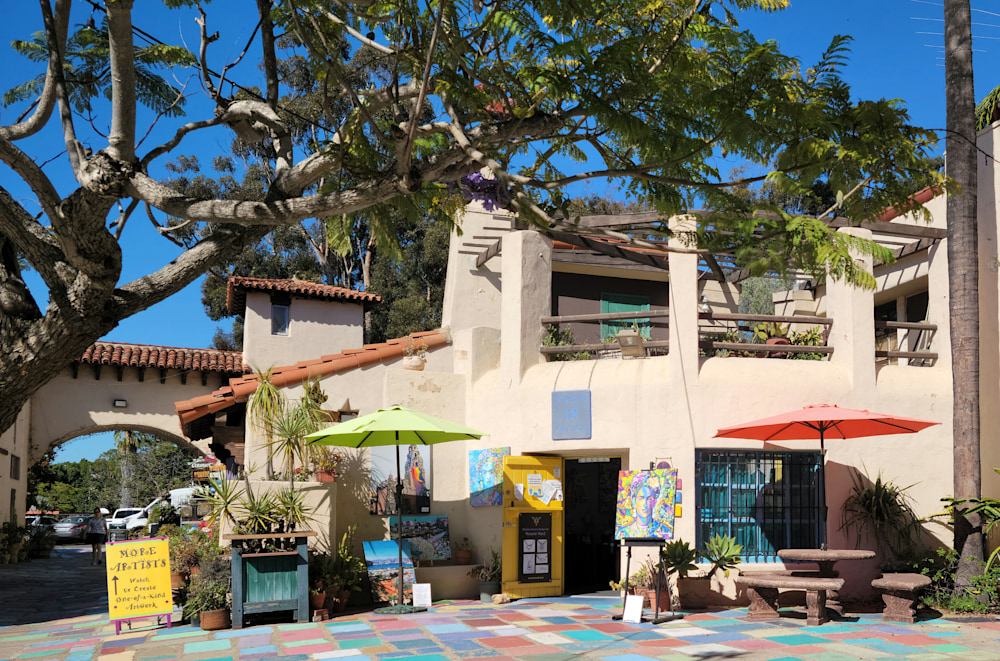 Studio 18 is also the Village Office, so we handle questions, lost and found, and call the plumber when needed.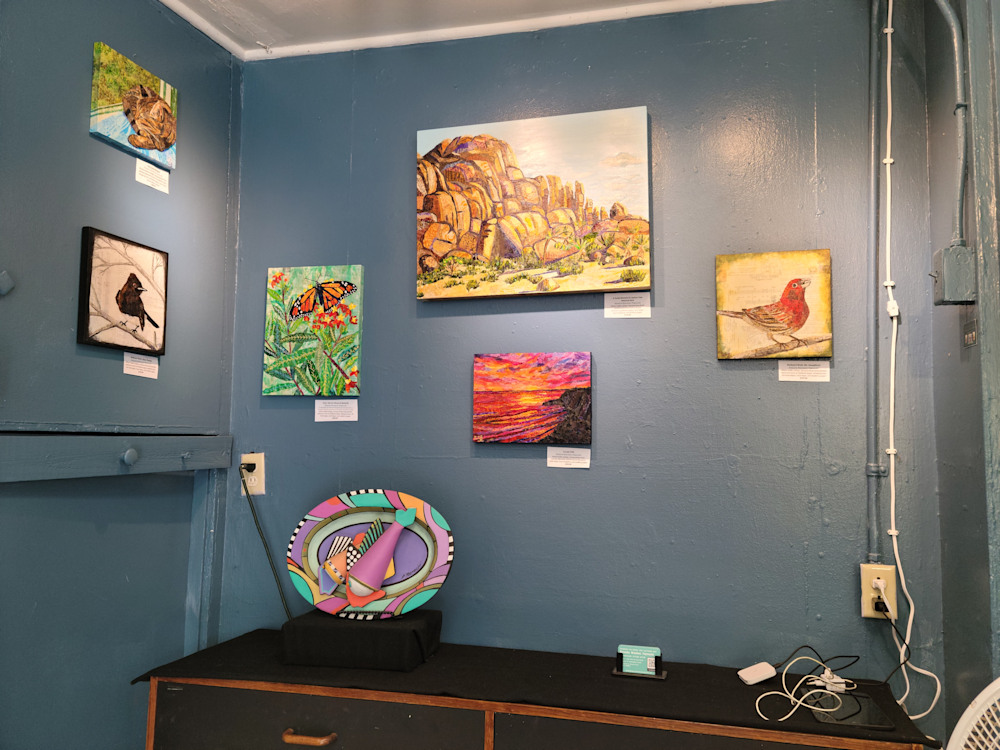 I've started hanging paintings on the wall and will gradually add in baskets of prints as well as more paintings. I am so excited to be part of the Studio 18 team: Barbara Reemelin, colorful paper maiche sculptures (that's one of her pieces in the photo above), Victoria Ward, contemporary fine art jewelry, and RD Riccoboni, exuberant mixed media paintings. It's a great blend of skills and personalities and I'm honored to be a part of it!
The person who was the previous 4th person, Peggy Caballero, in the Studio now has her own place: Studio 31 -- just around the corner!
I hope you stop by when you can!
Spanish Village is open 7 days a week, except Thanksgiving, Christmas and New Year's Day from 11am to 4pm.