Let's Take a Stroll in Spanish Village
Jul 20, 2021
Let's take a stroll through Spanish Village in Balboa Park, a working collective of 236 artists where you can see their creations and also the process of creating.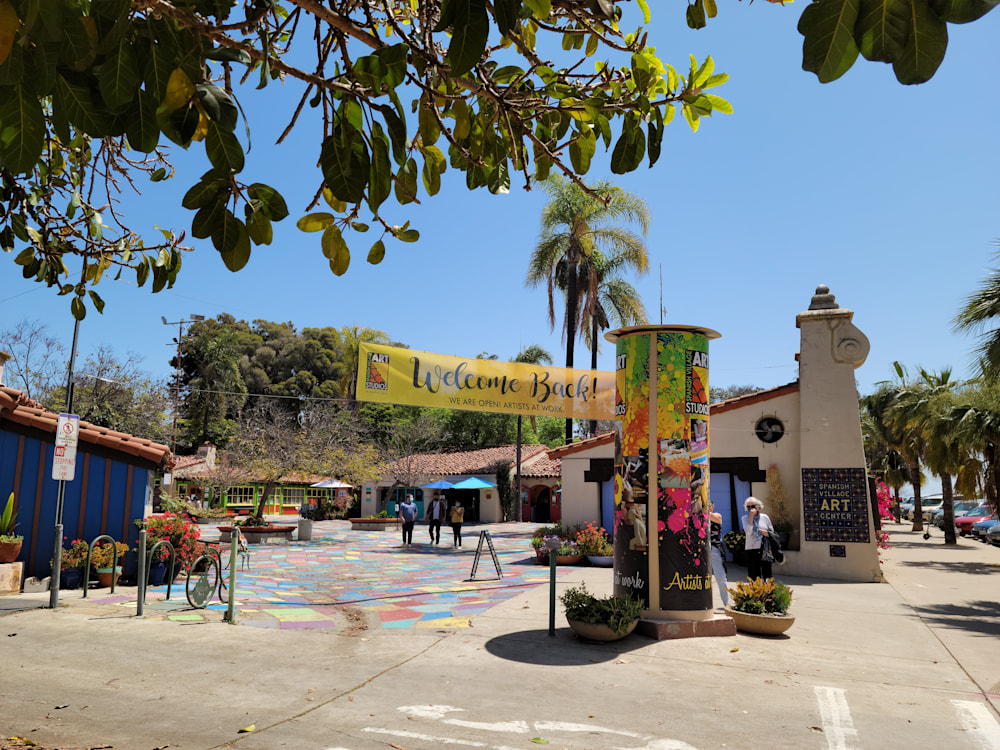 Built in 1935 for the second California Exposition, Spanish Village originally depicted a quaint little town, complete with restaurants, shops, cantinas, and an open courtyard.
However, most structures built for this Exposition were meant to be only temporary. After the Expo drew to a close and the site scheduled for demolition, a group of visionary local artists approached the City with a proposal to convert the buildings in Spanish Village into working art studios.
In exchange, the artists agreed to provide community outreach both to other local artists and the general public.
This was the beginning of the Spanish Village Arts Center!
Spanish Village has artists from all genres -- from painters to sculptors to potters to glass-blowers. There are enamel artists, weavers, photographers, print-makers, leather-workers, metalsmiths, jewelry-makers, and silk painters. In addition, some artists specialize in gourds, digital arts, fiber arts, mixed media...and there is even a henna artist! (Me! I juried in as a patio henna artist in 2006! Although I haven't been a regular on the patio in several years.)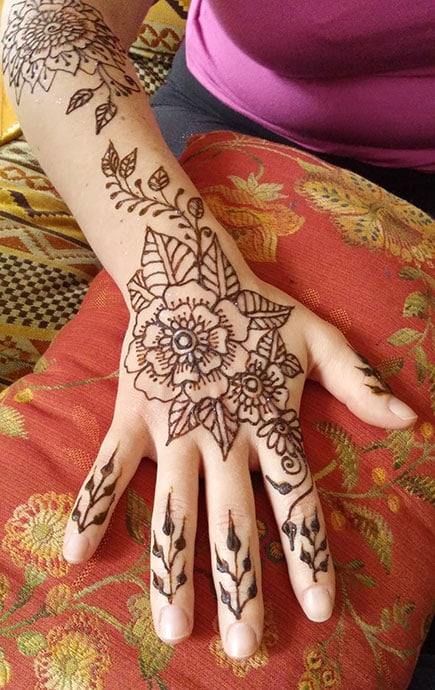 The Village has remained open to the public since 1936, closing only for a short time during World War II when the milita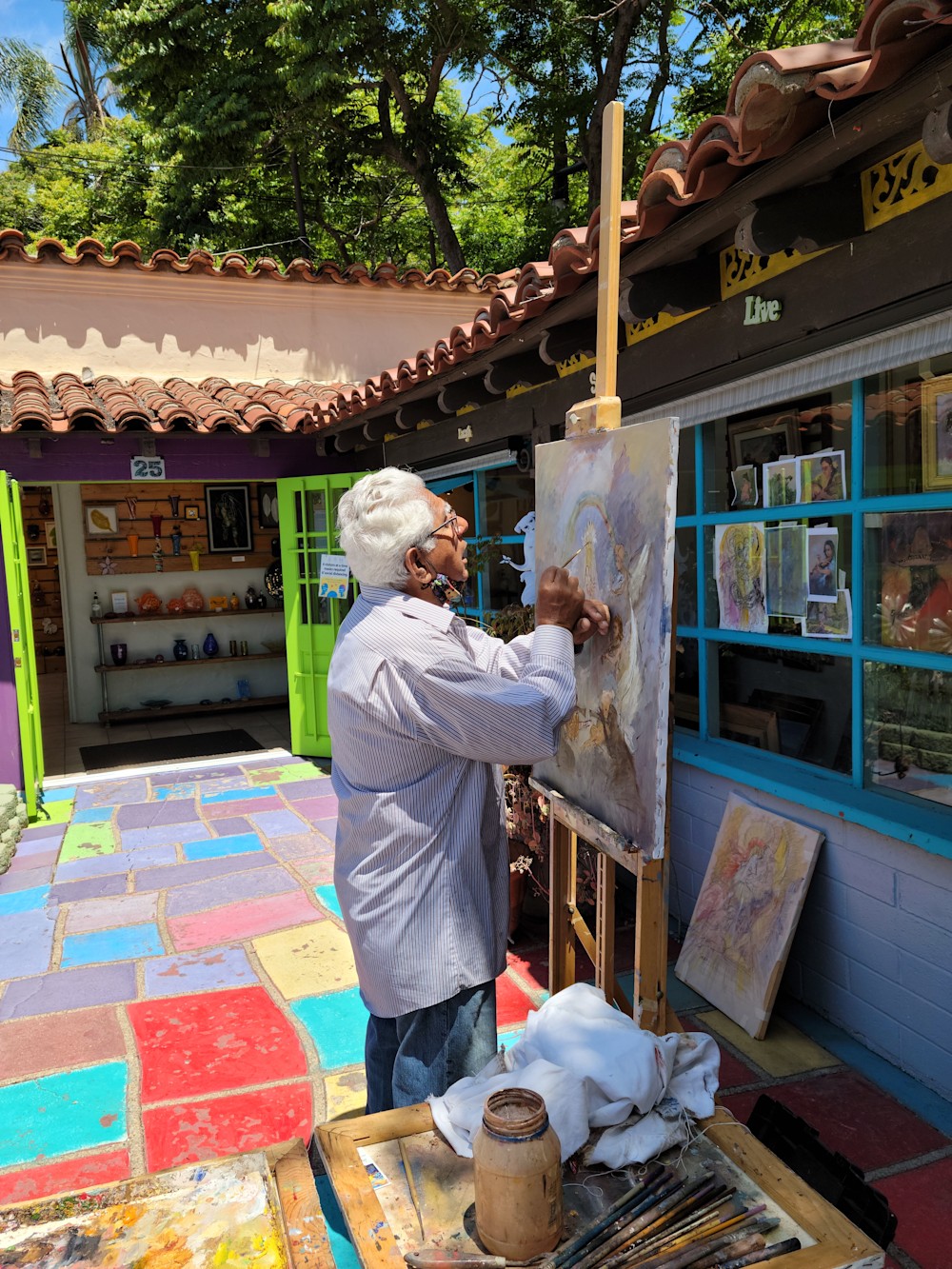 ry occupied much of Balboa Park.
A few cosmetic changes have been made over the years: adding planters with beautiful trees and flowers, brightly colored doorways and the signature painted patio tiles… However, Spanish Village Art Center's mission has remained the same: to share a passion for art, the process, and journey and to welcome new artists.
You are invited into the studios to watch the artists at work and new artists are welcomed to join.
Spanish Village studios are open daily from 11 am to 4 pm. (Studio 23, the Southwestern Artists Association, my other home, is open 10 am to 4 pm daily)
Come on down! We'd love to see you!
Eduardo Juarez enjoys doing plein air outside his studio
Katie Webber throws pots in Doug Snider's Ceramics Studio