La Grande Odalisque aka Miss Cali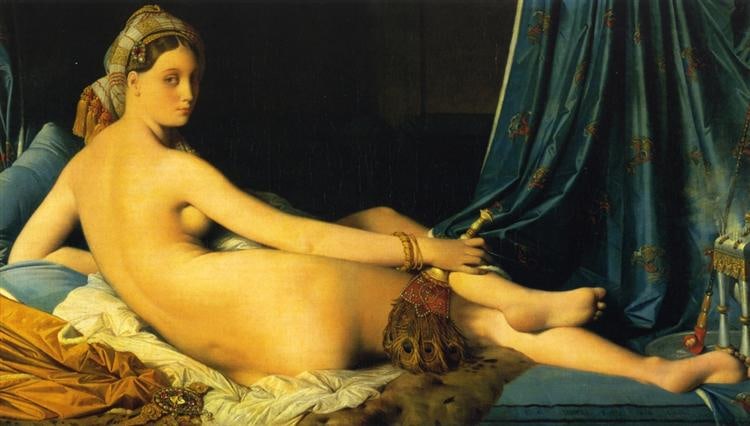 La Grande Odalisque by Jean Auguste Dominique Ingres, 1814
The Odalisque as a subject matter was all the range in the mid-1800s following the conquest of North Africa by France. The harem girl who was always "waiting" for her Master's pleasure ignited the imaginations of many artists, including Ingres, Matisse, and Picasso.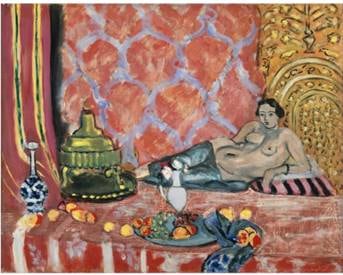 "La Odalisque a la Culotte Gris" by Henri Matisse, 1927
Although the implications of sexual subjugation and objectification of women are abhorrent, I find the images fascinating, especially if seen through a different lens. As a modern person looking at them without historical context, these women look comfortable in their skin, relaxed, pampered – perhaps enjoying a day at the spa…
Matisse is one of my art heroes (even though I would never want to meet him personally because he was a horrible misogynist) – and I LOVE how he created the textiles in his Odalisque paintings – and he painted more than 30, mostly during the 1920s when he was happily exploring form and color and ideas from North Africa in this genre.
Our cat, Miss Cali (also known as Cali-Woo after the pampered pooch in "All Things Bright and Beautiful") is a full-figured girl. I look at her and think "Rubens". Lately, she has been lounging in the kitchen in a most odalisque-esque pose. And that inspired me to create this portrait.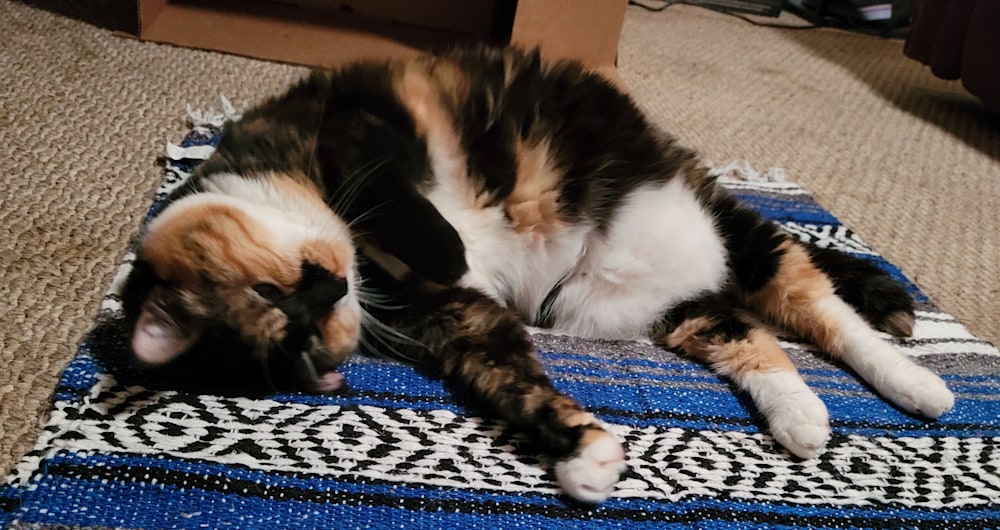 Miss Cali is a pampered 17 year-old who came to live with us after my mother died. She was suffering with lymphoma at the time, but after a short course of treatment has remained cancer-free. I incorporated 2 songs into her portrait – "I'm too sexy" (because we sing "I'm too sexy for my fur…" to her) and "Brick House" because she is "mighty, mighty and letting it all hang out"…
My "textiles" were created by gluing thin painted paper onto an old sheet with gel medium, then using thread to embroider simple repetitive designs. This contrast between paper and thread intrigues me – and will probably feature in future work.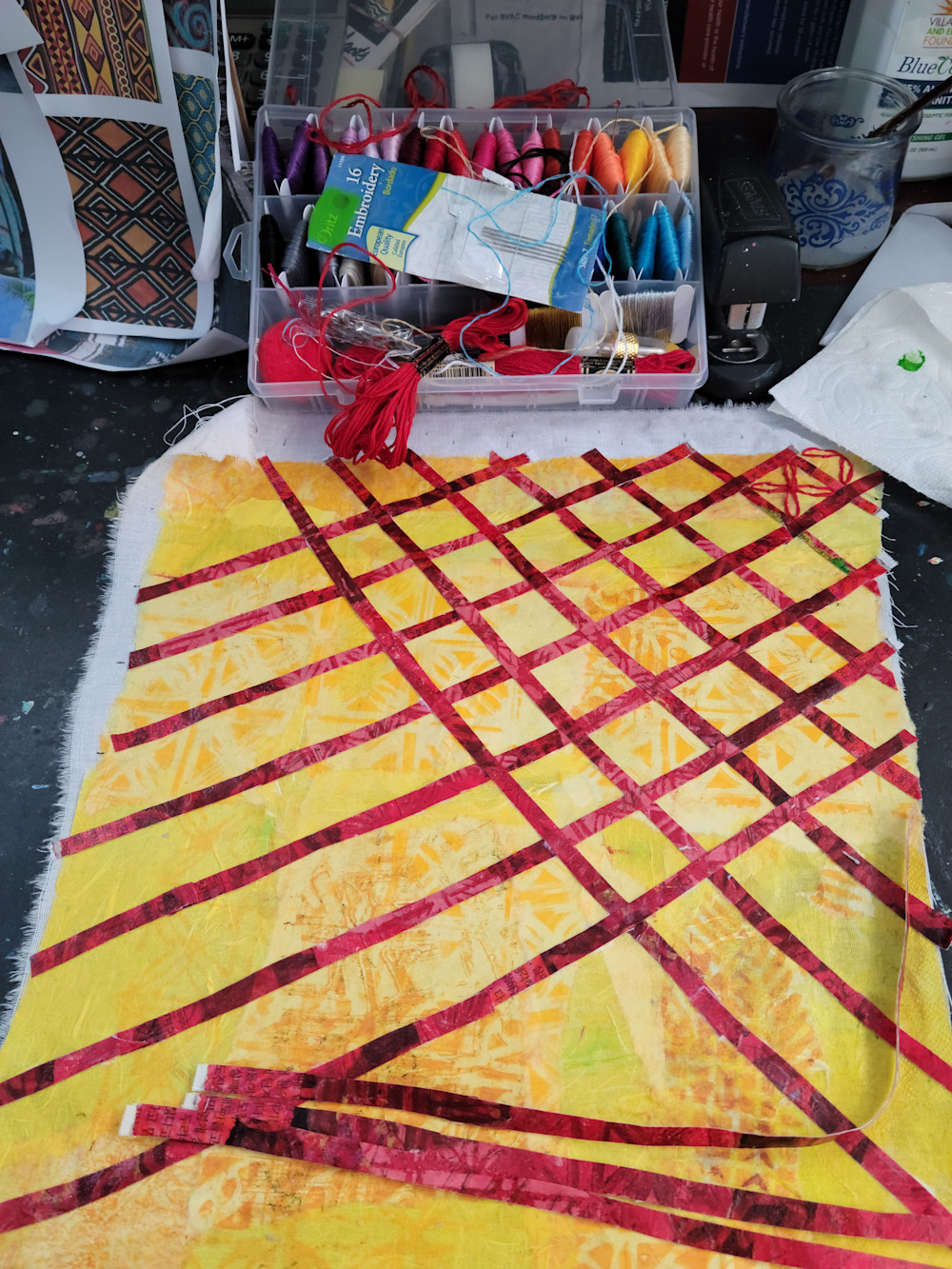 Starting work on the yellow "Quilt". I cut strips of red to create the grid pattern on the yellow and glued them down. Then added the embroidery in the interiors. It was a great way to keep my hands busy while watching the Olympics.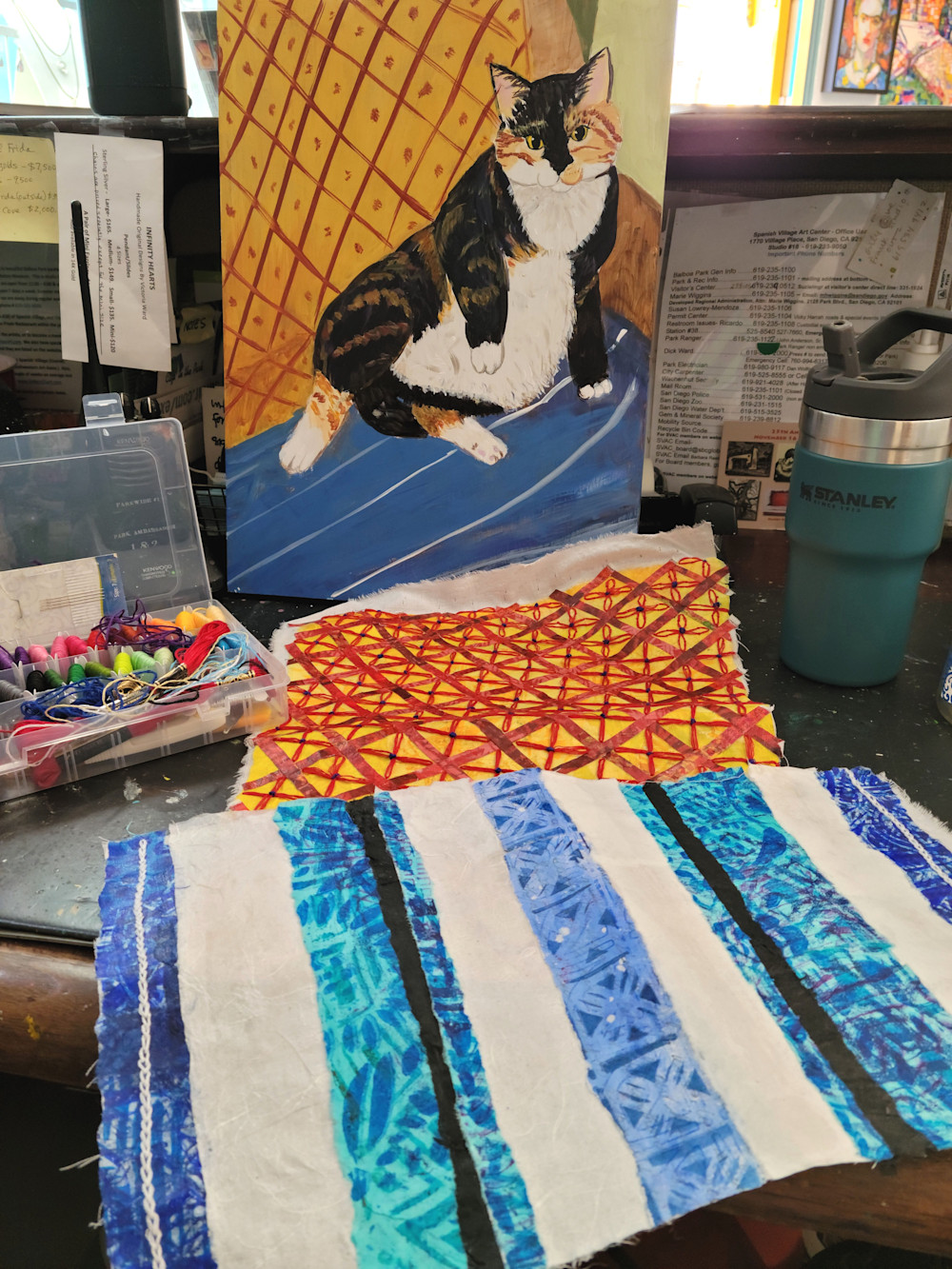 I worked on the blue "quilt" while in Studio 18 at Spanish Village. I try to always have some project to demonstrate my process when working in the Office.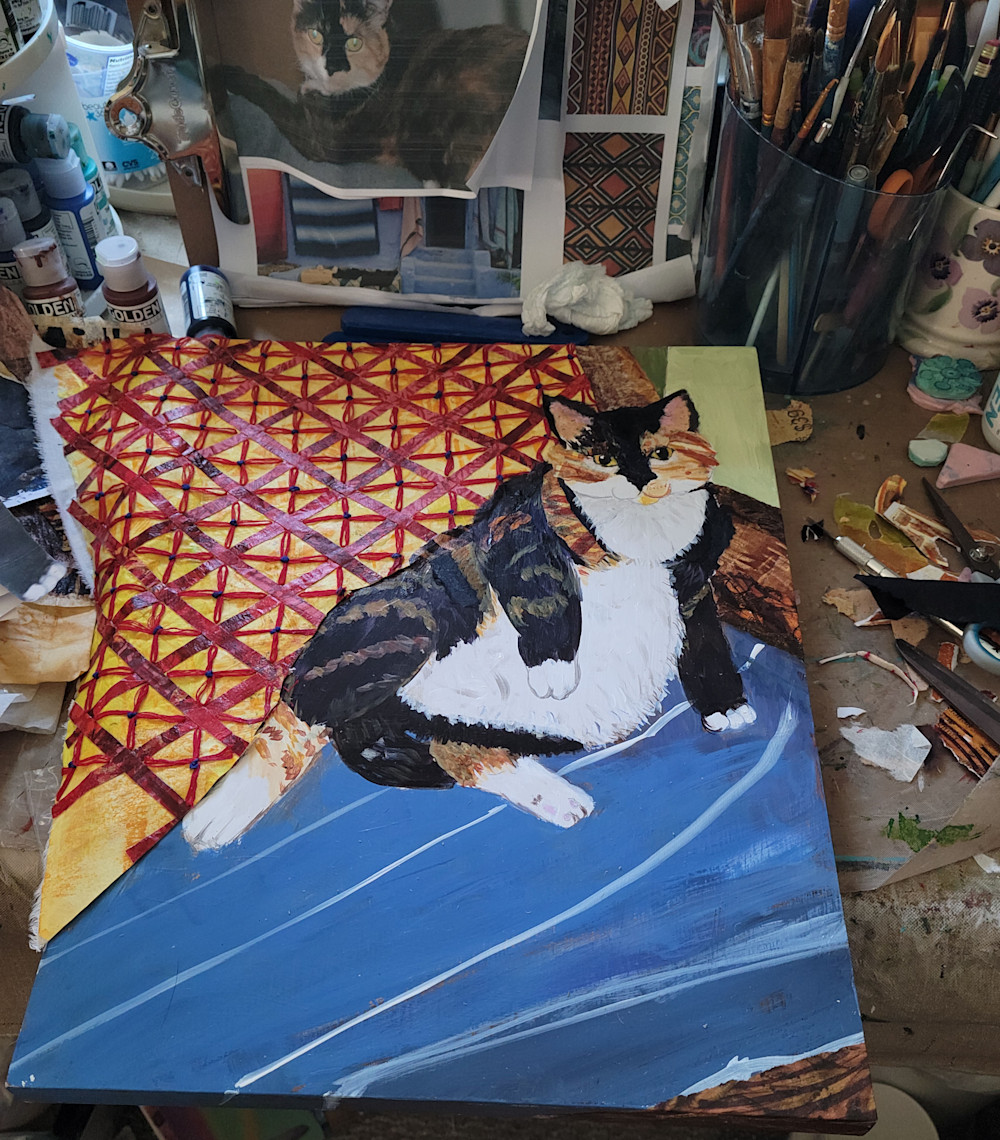 Starting to glue stuff down.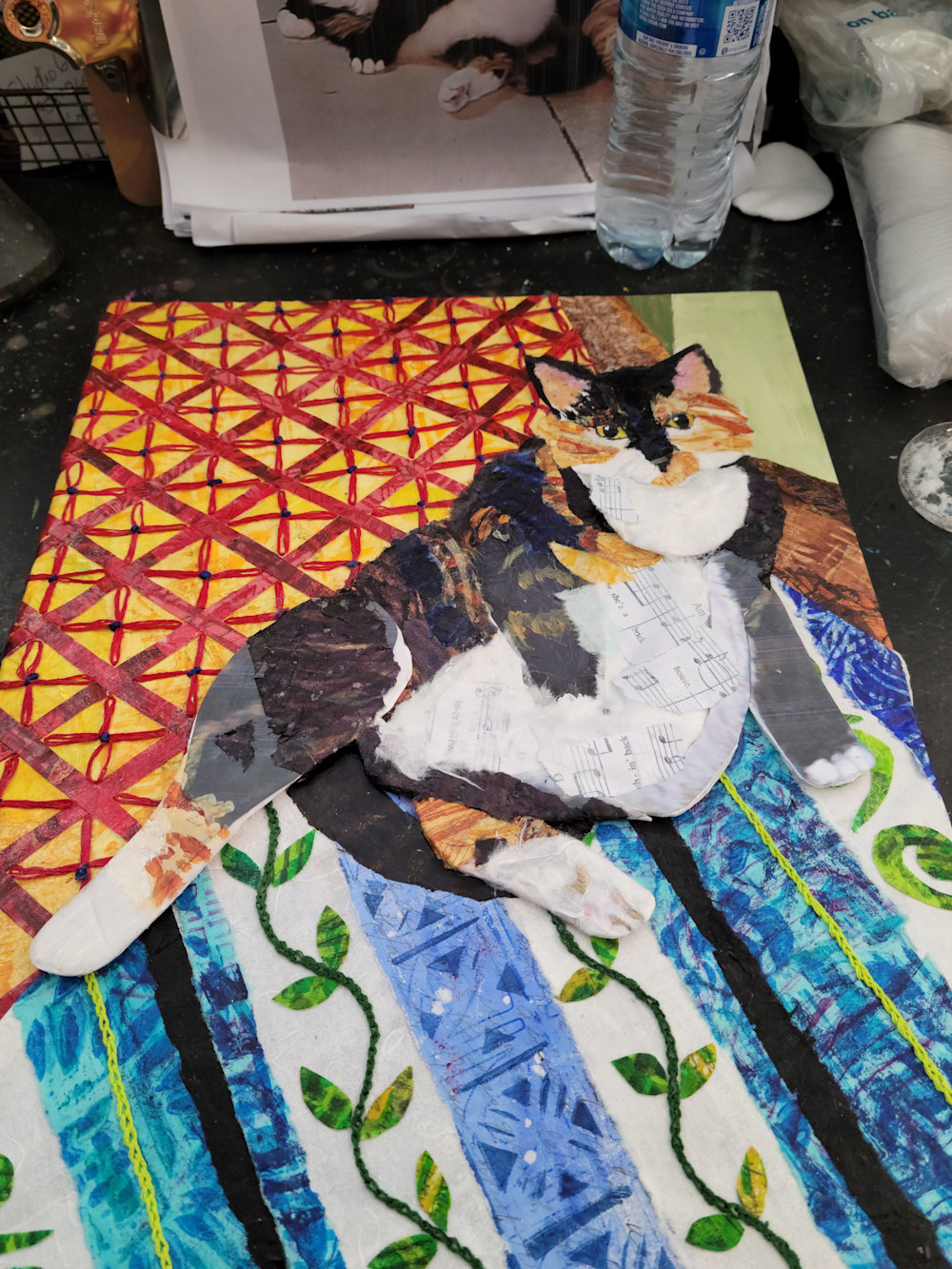 I decided that since the quilts made the surface a bit raised, I needed to create bulk for Miss Calli. I cut out foamcore board pieces and covered them with collage. And then I stuffed her chest and tummy with cotton balls! It worked! It gives the impression that she is lying ON the blankets.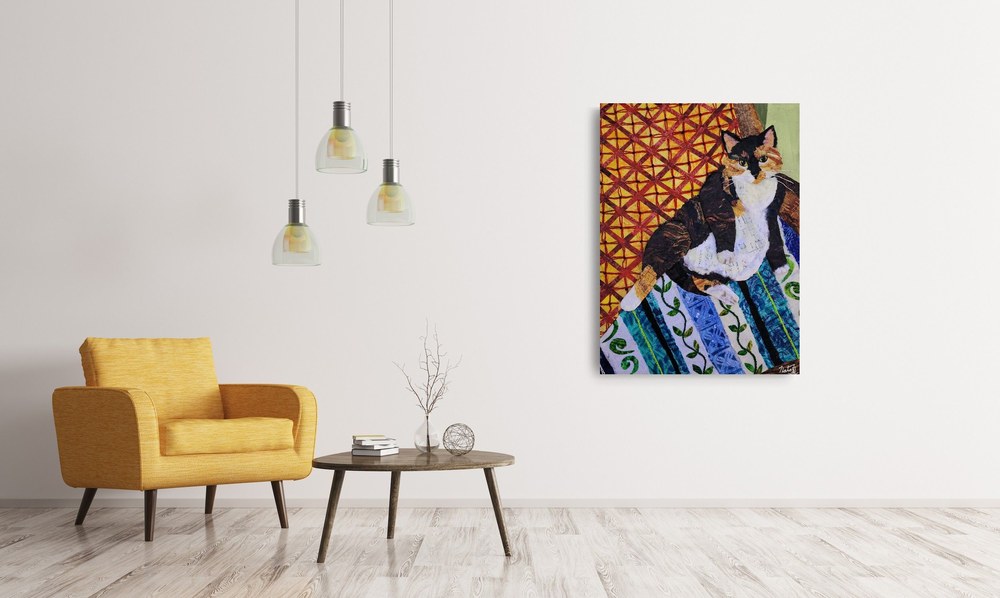 You can find prints in the shop -- or email me about the original.