In the Cathedral of Joshua Tree
May 25, 2021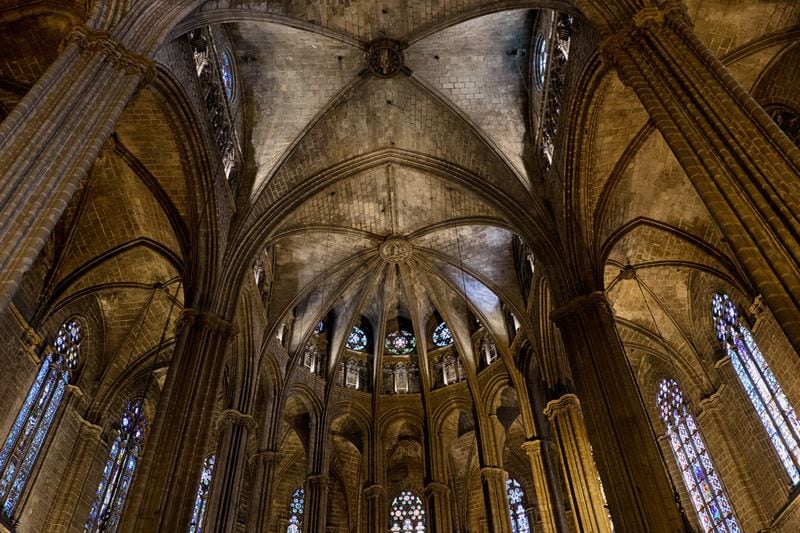 Have you ever taken a tour of a cathedral? Where you are hustled with the crowd into a huge stone building and in the first moments, it's all tourist chatter and noise, but then you look up and you feel a shift. You feel an expansion as you look at the vaulted ceiling and see the light filtering through ancient stained glass.
Cathedrals have the power to inspire awe despite the crush of crowds, or even religious affiliation.
I find our National Parks have a similar, possibly even more powerful effect. Every park I've visited (quite a few, but not nearly enough…) has left me feeling a deeper sense of wonder and connection with the Source.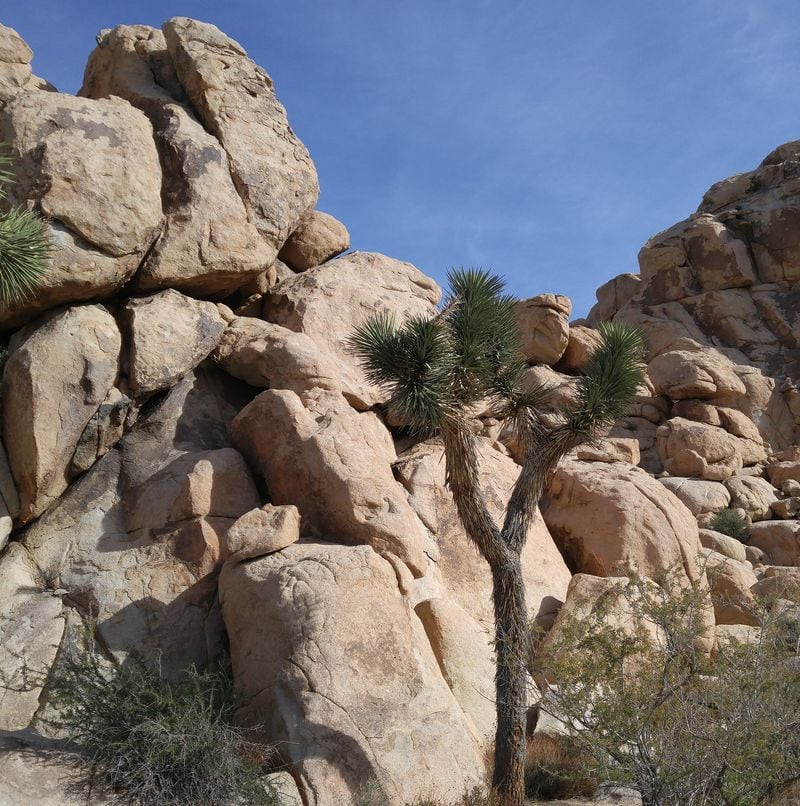 A few years ago, my husband and I spent a few days in Joshua Tree National Park, just outside Riverside, CA – only a couple hours drive from home.
It was December, and the weather was perfect – mid-70s during the day and sunny. Since it was winter, the afternoons were short and twilight was glorious.
Everywhere in the Park is magical, but I have a special affinity for the southern half which is geologically part of the Mohave Desert since that is where the huge rock formations and Joshua trees are. One of my favorite hikes is near Jumbo Rocks Campground.
Although I can't remember the exact name of the hike, I do remember the incredible boulders, the colors of the shadows and the spiky yuccas and Joshua Trees.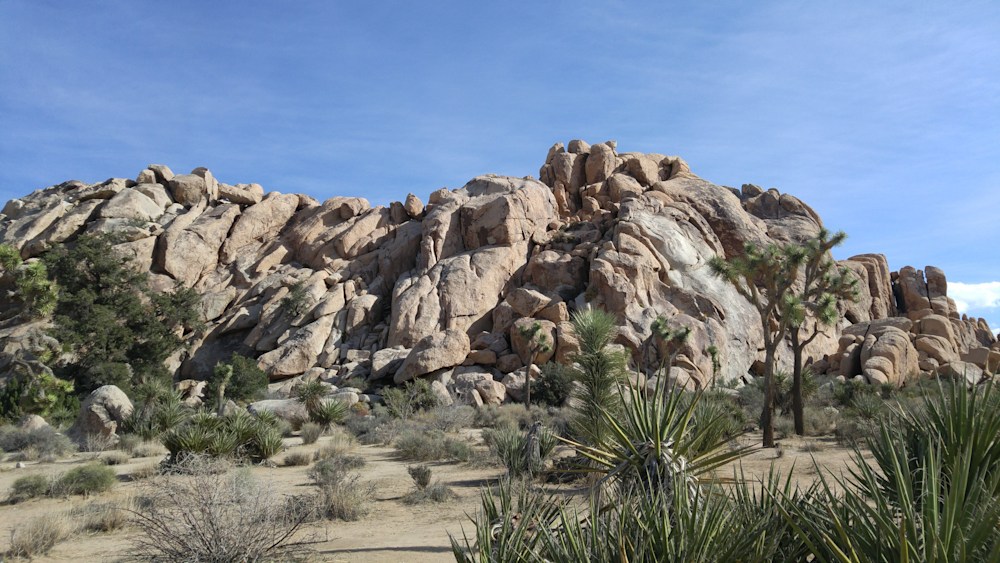 It was incredibly quiet with only the sounds of the wind and birds that scolded us as we trespassed.
I felt that same awe I felt when I walked into Notre Dame cathedral many years ago-- the hush and wonder and overwhelming sense of gratitude for its grand beauty.
Since we have not traveled anywhere further than the grocery store for more than a year, I am dreaming of beautiful places and that trip to Joshua Tree came to mind. I had to paint that cathedral of stones.
It always starts with a sketch.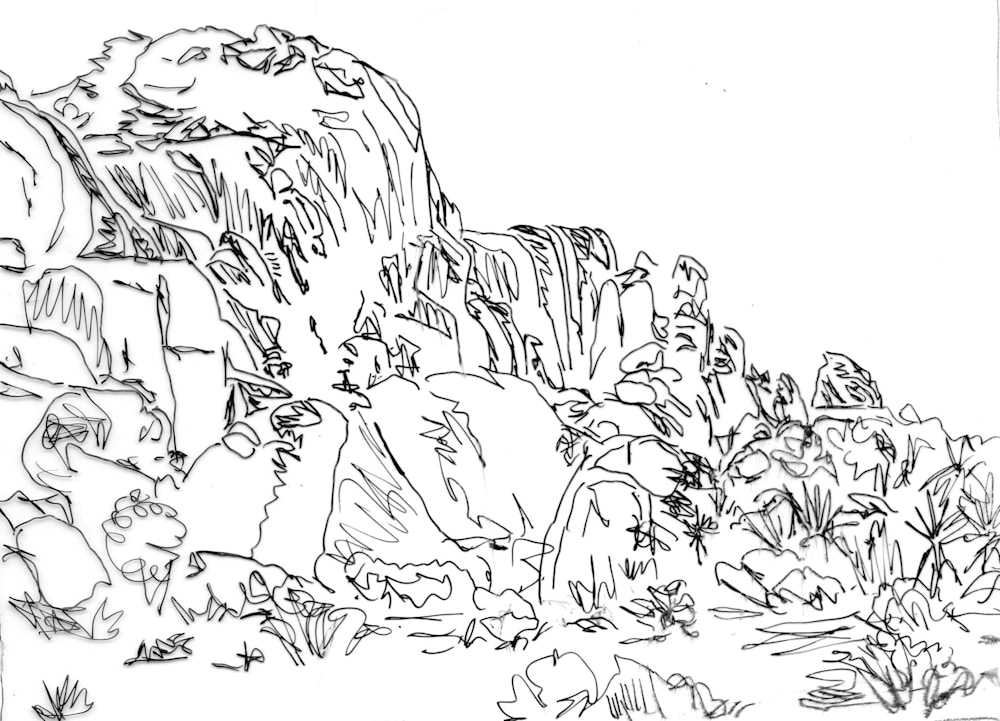 Then I draw it onto a prepared wooden panel. (The wood needs to be sealed to prevent future leakage of oils which might ruin the painting, and then I add a coat of clear gesso to make drawing and painting easier.)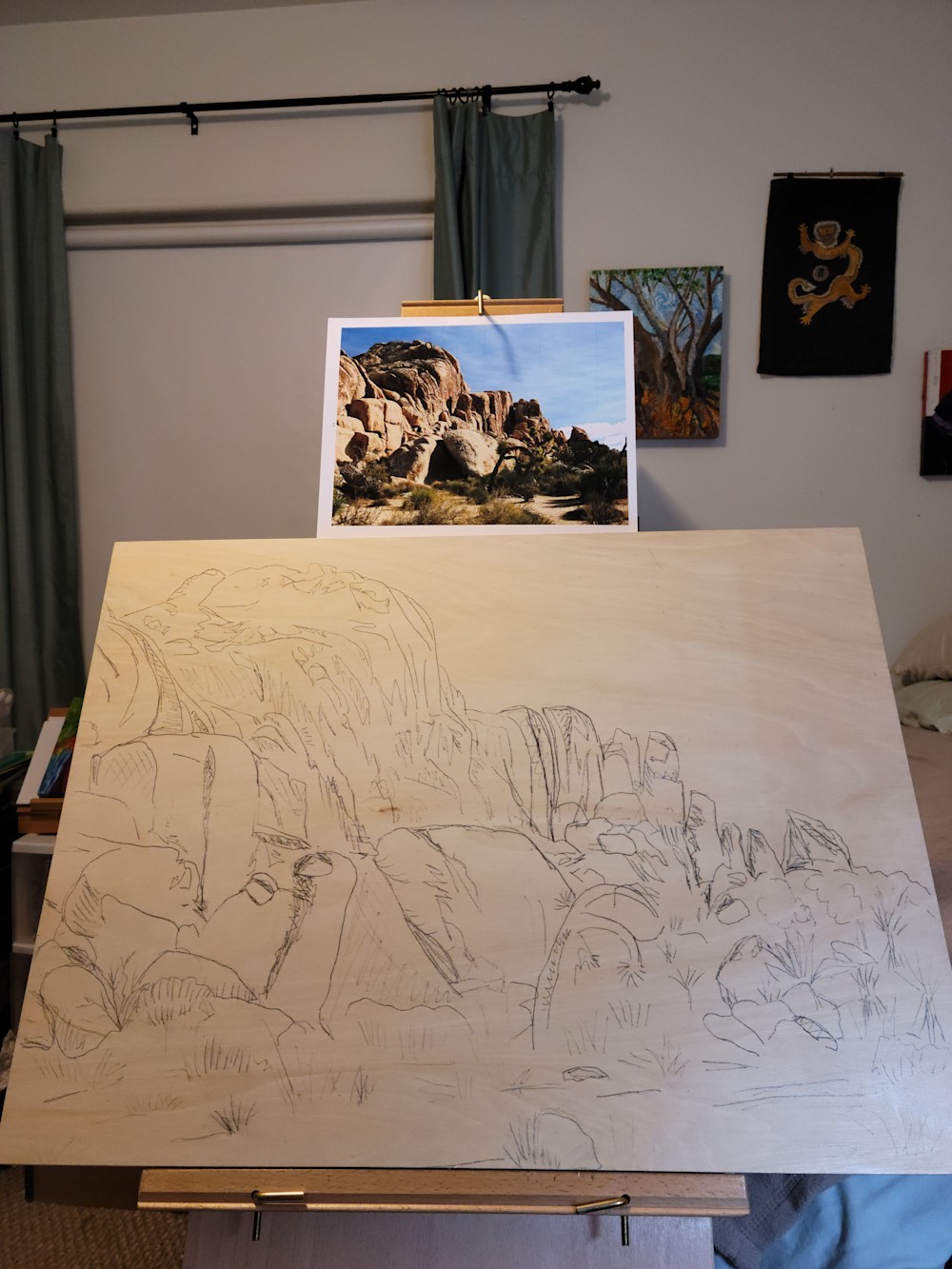 Then I start to paint in my roadmap, thinking about main shapes, darks and lights.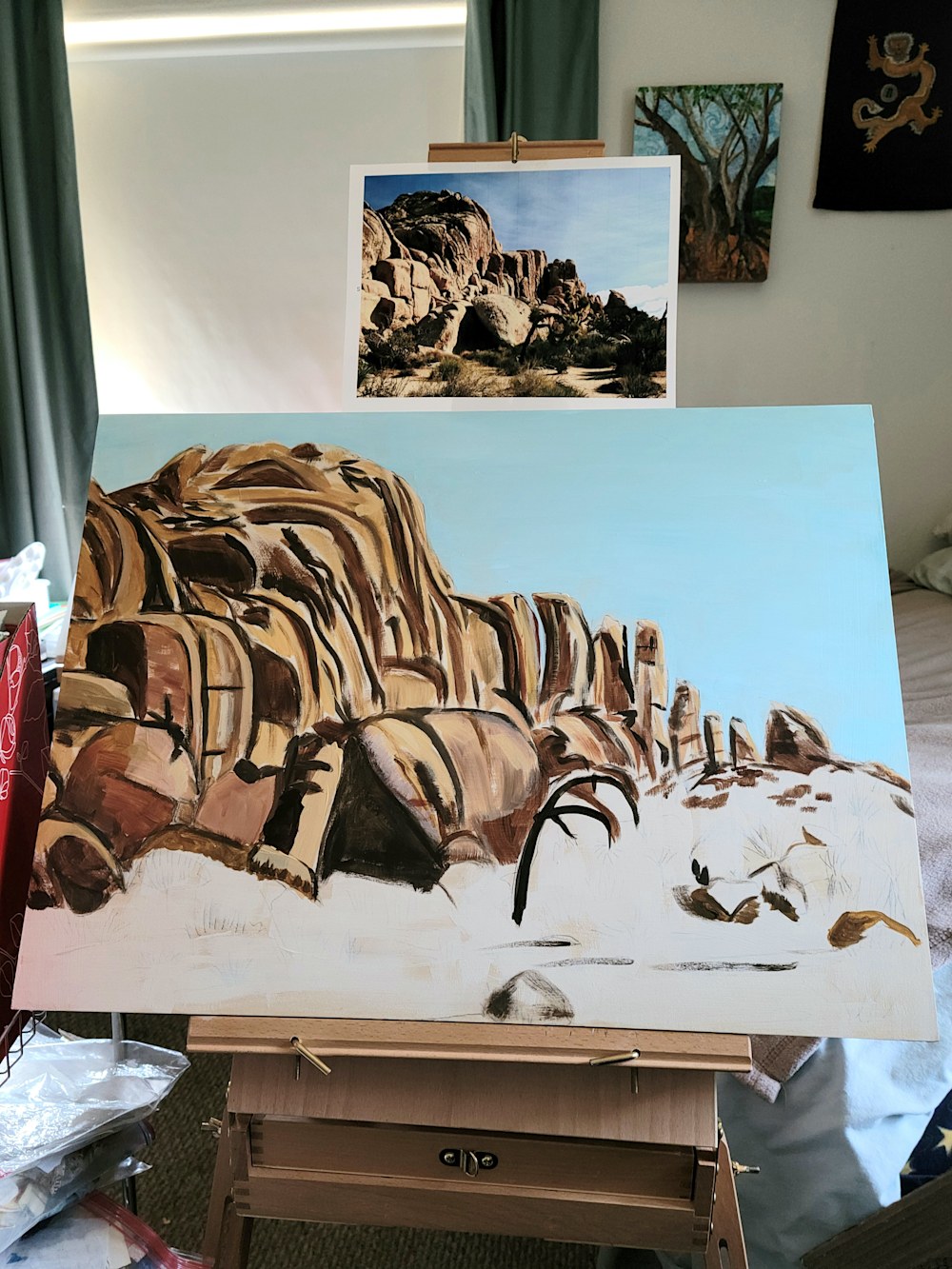 This was an 18 x 24" panel, so the underpainting took a couple days.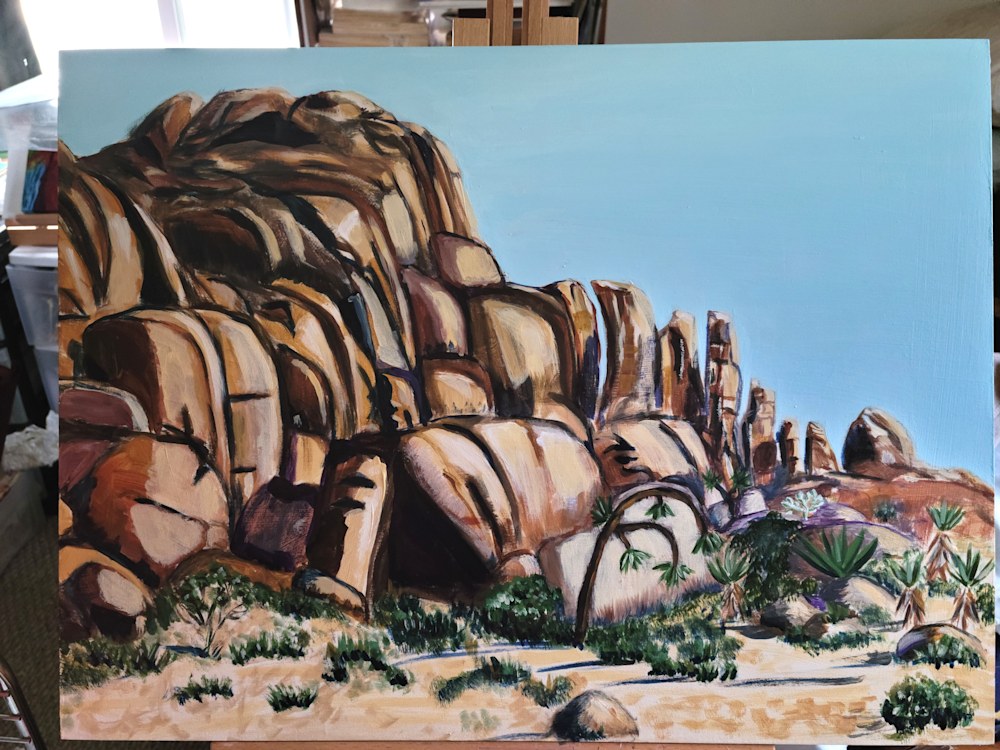 I gathered ephemera that I thought was a good representation of not only Joshua Tree National Park, but of Southern California – and that includes its many immigrants who built our unique culture. I used AAA guides, trail guides, maps of Southern California, sheet music about SoCal and sunny days, pages from Spanish language textbook, Chinese and Japanese newspapers – in addition to decorative tissue and mulberry papers.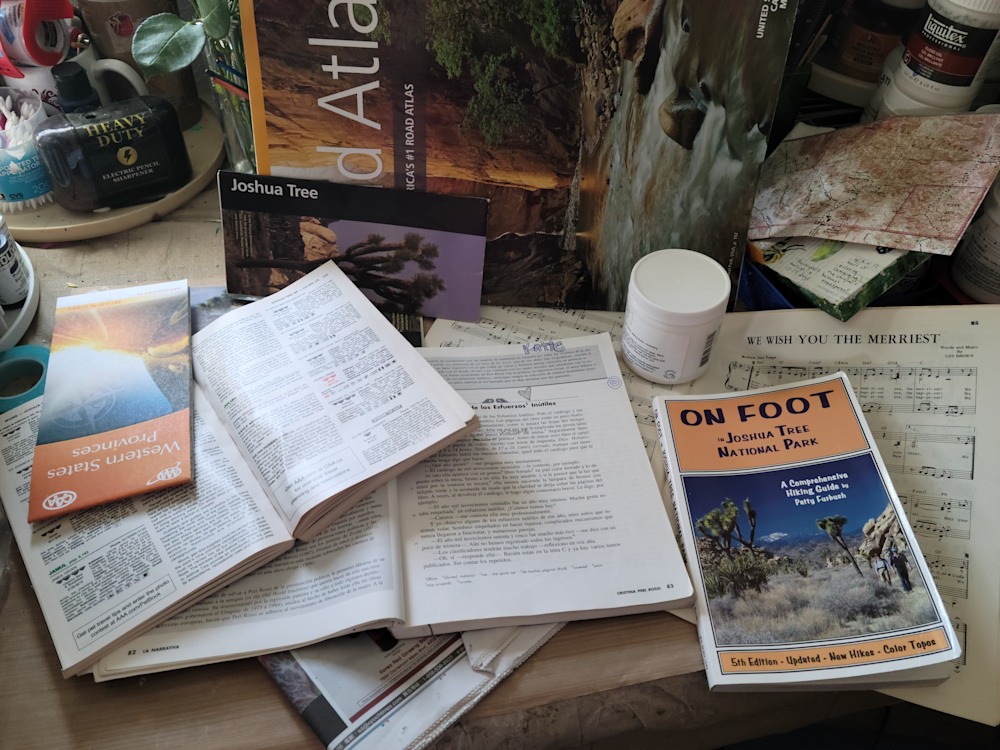 I painted those papers and ripped them up to cover my original painting.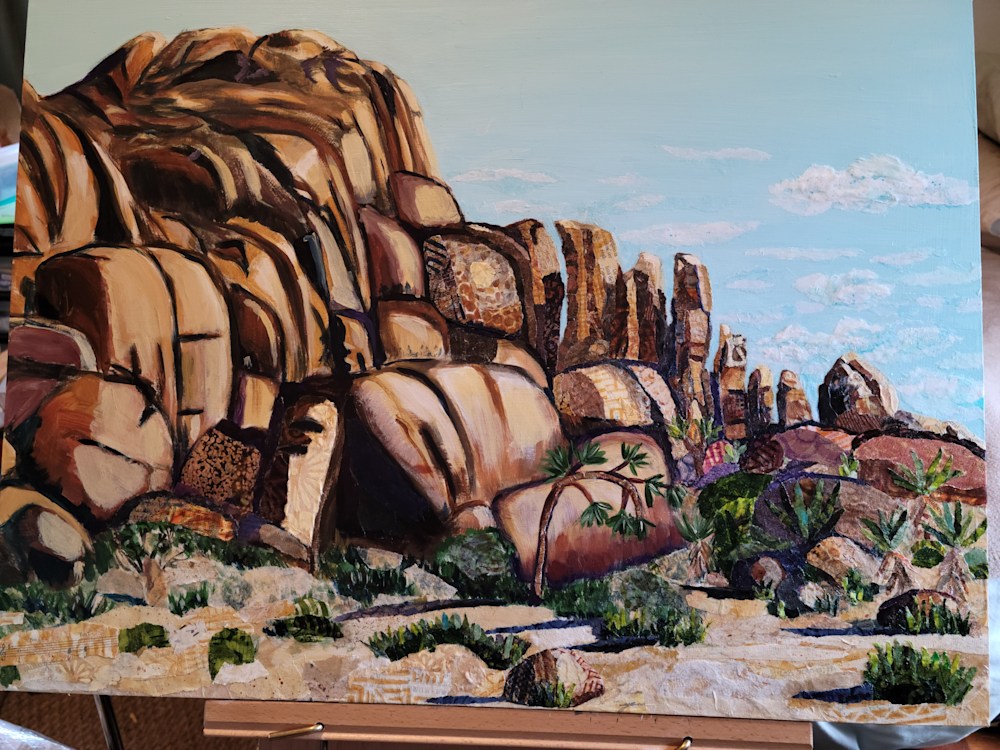 A close-up of the details of a Joshua tree.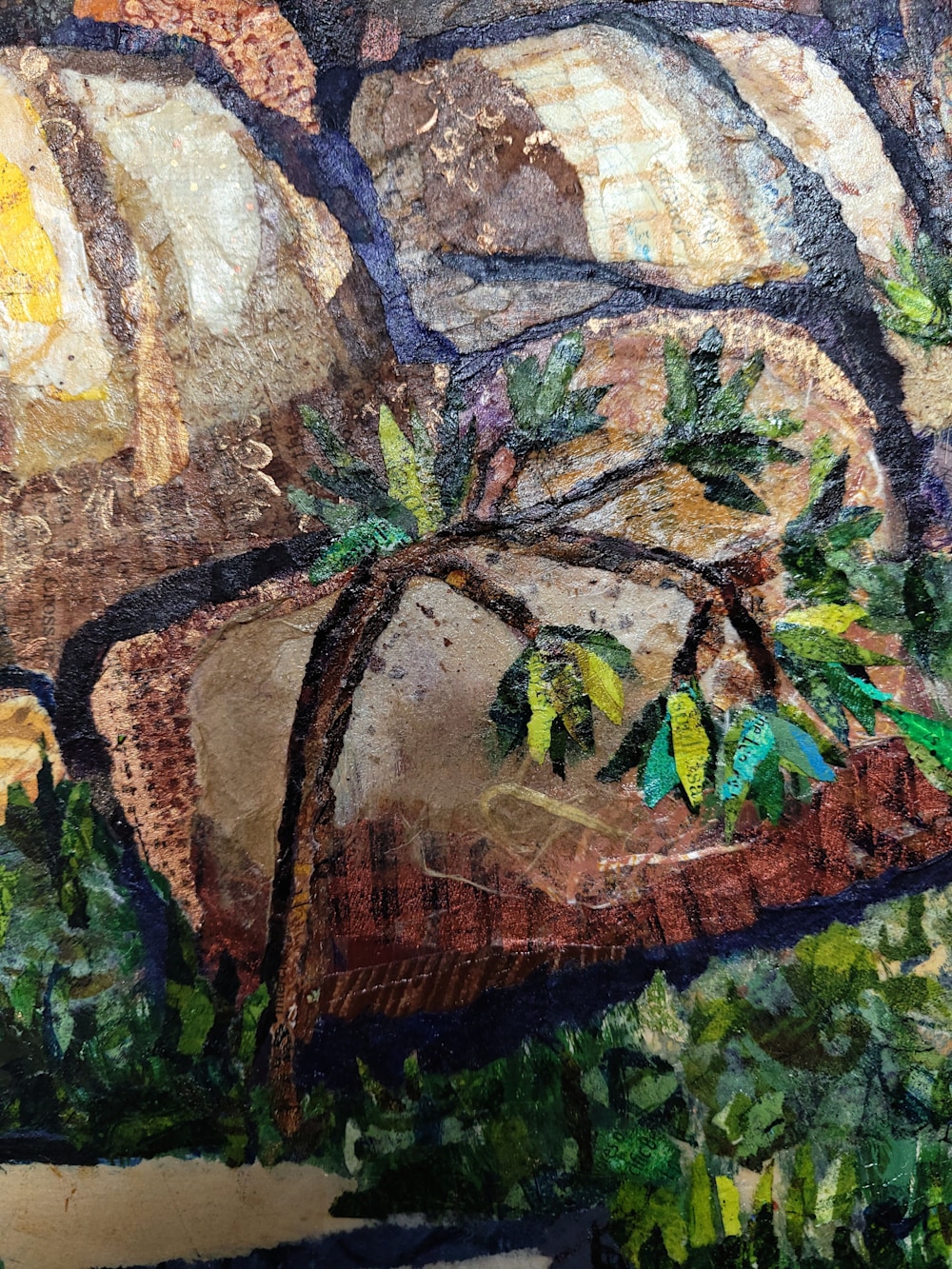 I worked my way from right to left, bottom to top. There was a lot of ground to cover!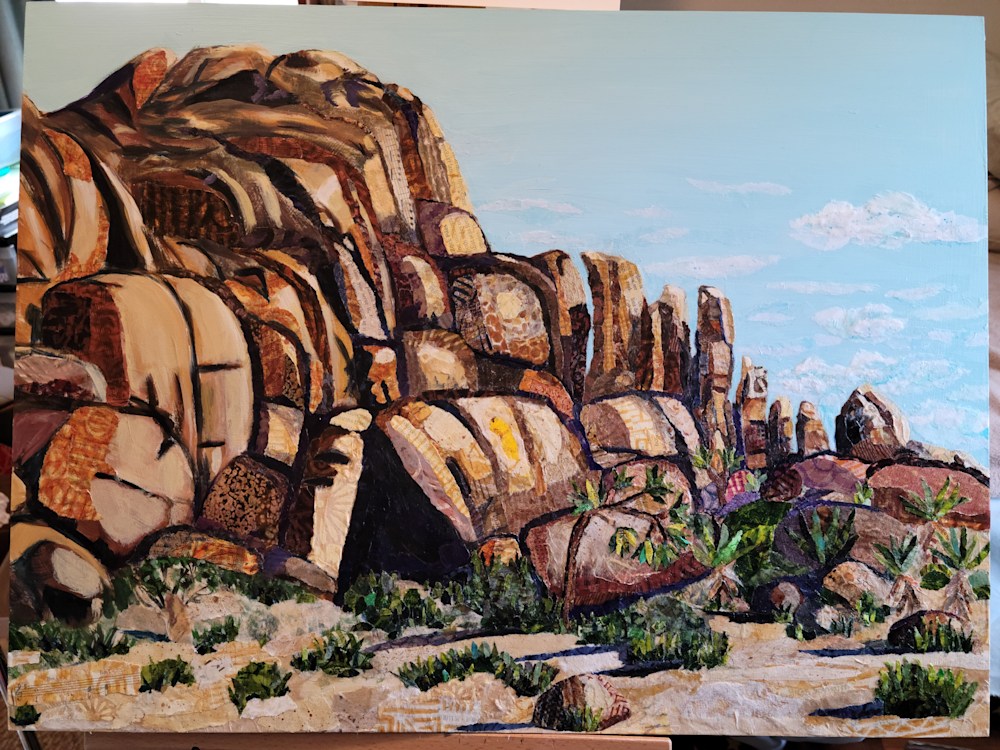 I took photos along the way in black and white -- just to make sure I had the right balance of darks to lights. This can sometimes be difficult to tell when looking at the piece in progress in color, but the black and white version lets me know right away whether the contrast is working or not.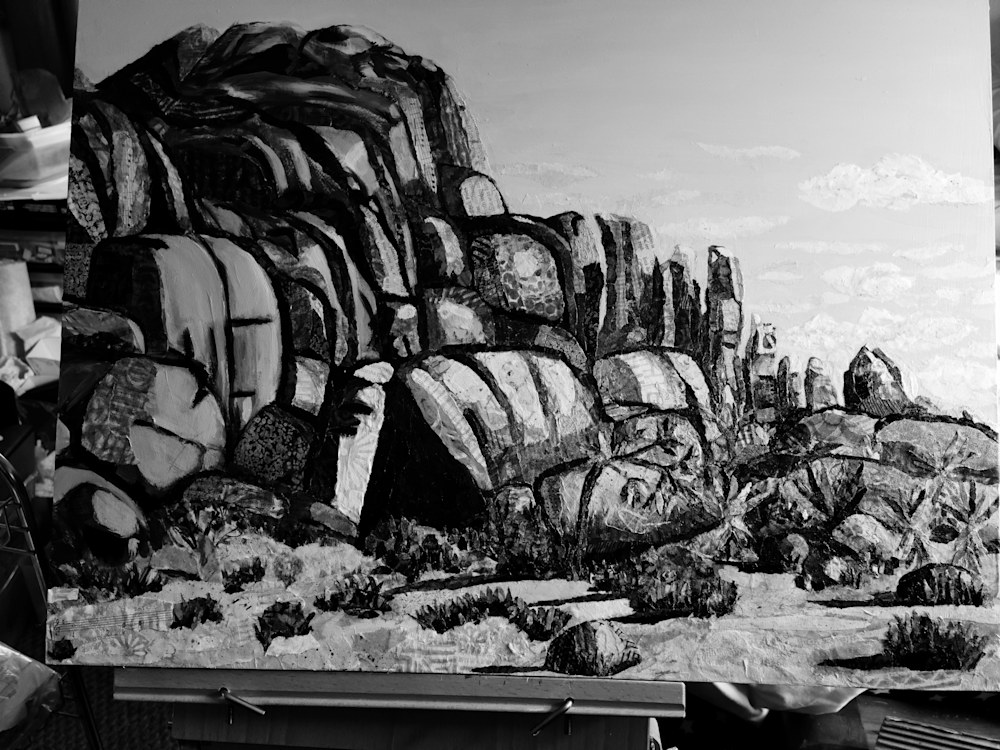 Finally, after 2 weeks of tearing up little bits of paper and gluing them down, I was finally finished.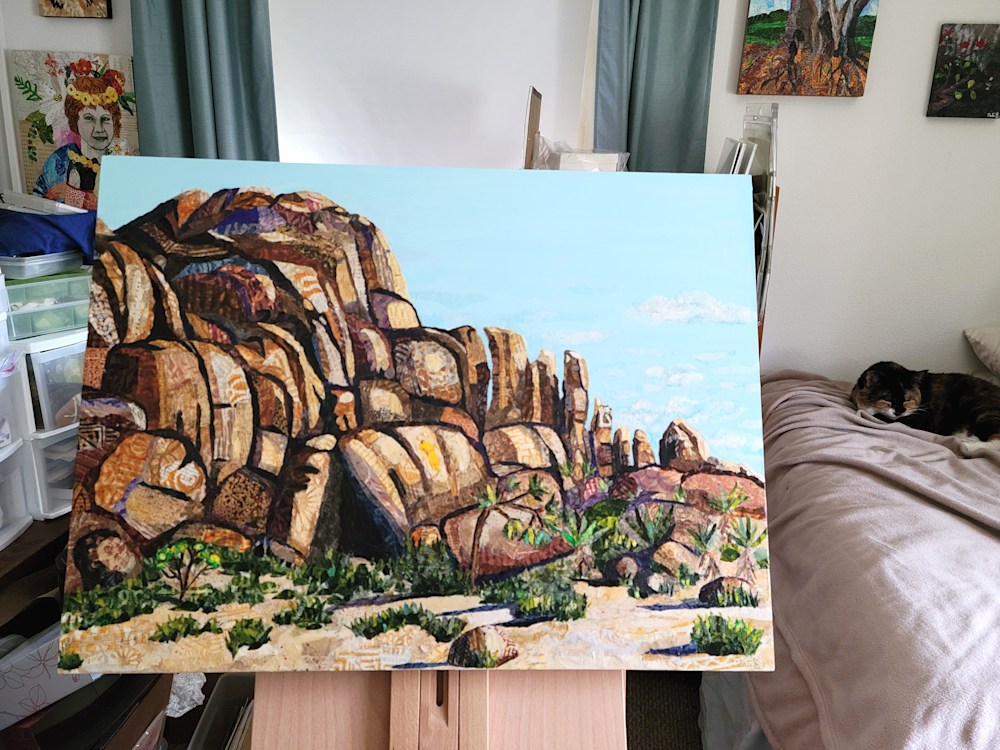 When I look at it, I feel that awe and peace of when I was there on that trip in 2018.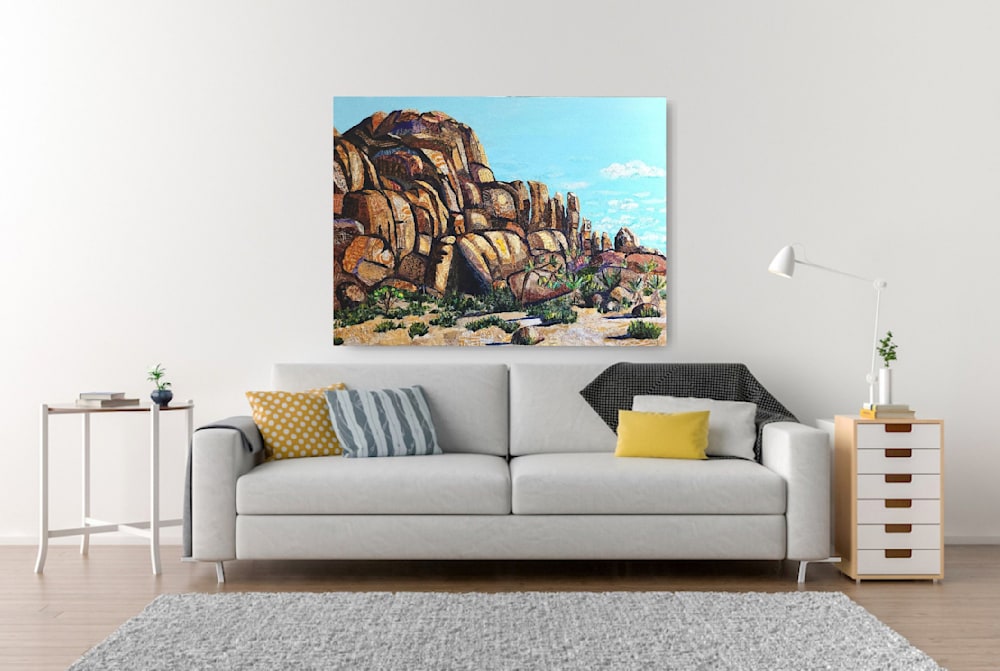 Have you ever been to a place that filled you with reverence and awe? I'd love to hear about your experience! Please leave a comment below.
(and if you want to have this vision of Joshua Tree's Jumbo Rocks in your home, click on the photo above.)