Happy Lunar New Year!
The Lunar New Year is traditionally celebrated for 15 days from the second new moon after the Winter Solstice. As someone who always scrambles to get things done by major holidays -- Christmas is always a last-minute affair -- having 15 days to celebrate is a wonderful thing.
This year had a more scattered start than most. I'm not sure what happened to January, but it wasn't what I planned...although, I'm really behind on planning as well! I just finished my 2022 vision board and finally chose my word for the year! (My word for 2022 is LIGHT, the opposite of heavy which is how I currently feel. My vision board was filled with hot air balloons and dandelion seeds because I'm really aiming to cultivate joyful, upward movement in my life and work.)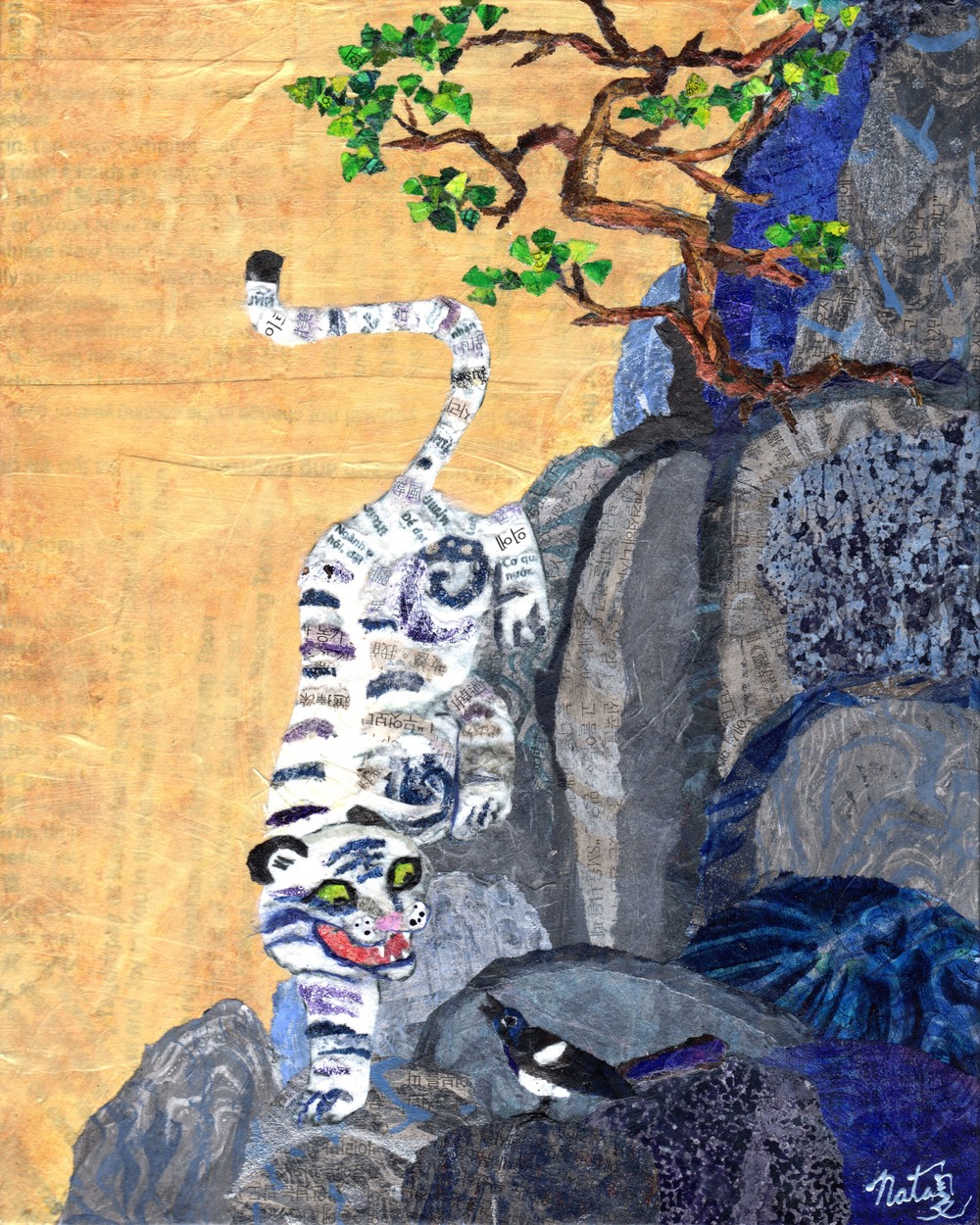 I did manage to complete my yearly painting honoring the Lunar New Year. This is the Year of the Tiger, and I found several examples of Korean folk paintings depicting tigers interacting with magpies -- and it turns out that this is an actual genre called "Jakhodo". And it is very auspicious to hang a jakhodo painting in your home to start the lunar new year!