Happy Holidays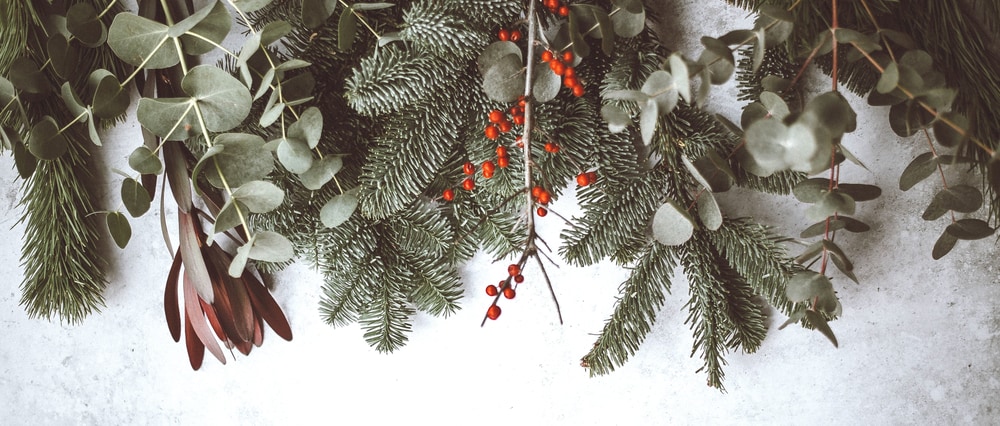 Wishing you all very happy holidays -- whatever you celebrate! Hannukah, Christmas, Yule, Solstice, Festivus, Kwanzaa, or all of the above! The darkest time of the year needs lots of parties to remind us that all is OK, the days will get longer and we are connected in love.
It's been another weird season here. We thought we were visiting family, but then we weren't visiting family. I had to finish my commission and start a new piece for a special exhibit in Studio 23, the Southwestern Artists Association, early January. So I've been scrambling to get it all done, and it's going slower than anticipated... and I didn't order enough Christmas cards for my entire list -- and then I ran out of postage...and had no spare energy to face standing in line at the post office... so I apologize to all who did not get your cards this year...
But, as I was catching up on YouTube videos, I saw one on traditional pecan pie recipes by Max Miller of Tasting History (If you love history and cooking, check it out!). And it looked delicious, not too hard and very easy to convert to semi-keto (which is the diet I am currently following)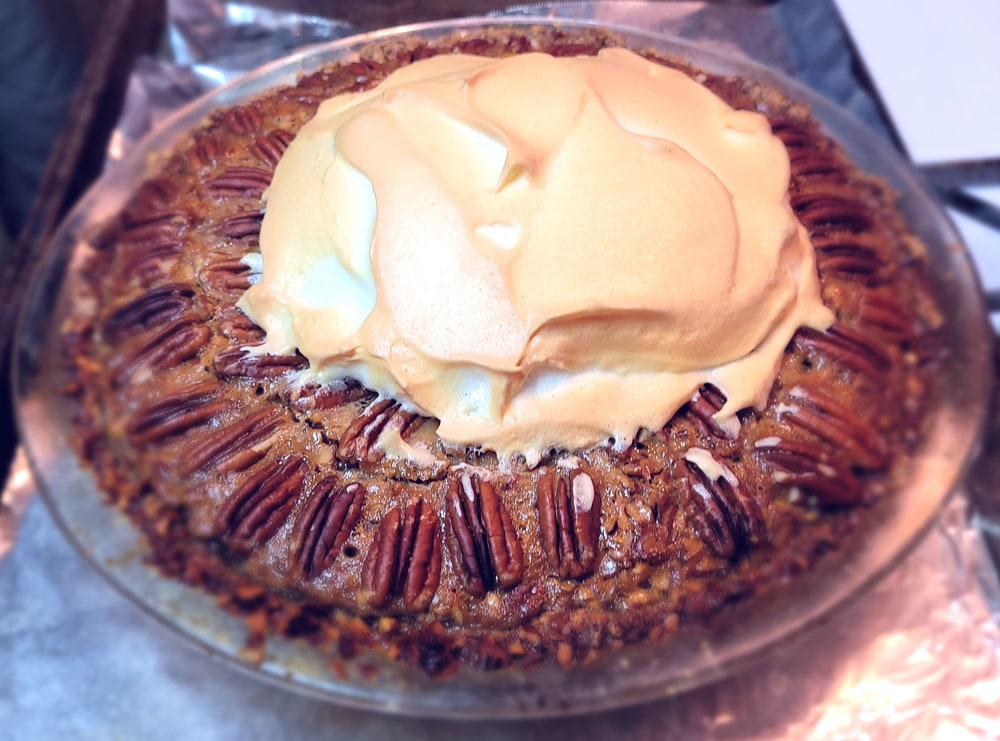 The original recipe called for a rich pastry crust and 2 cups sugar. I decided to use a nut flour crust and cut back on the sugar -- and in fact, I used half real sugar and half King Arthur's Sugar Substitute blend. And for the meringue I used BoccaSweet powdered sugar substitute -- it's made with kabocha squash and tastes amazing, but I was only able to get the powdered variety since it is in short supply right now.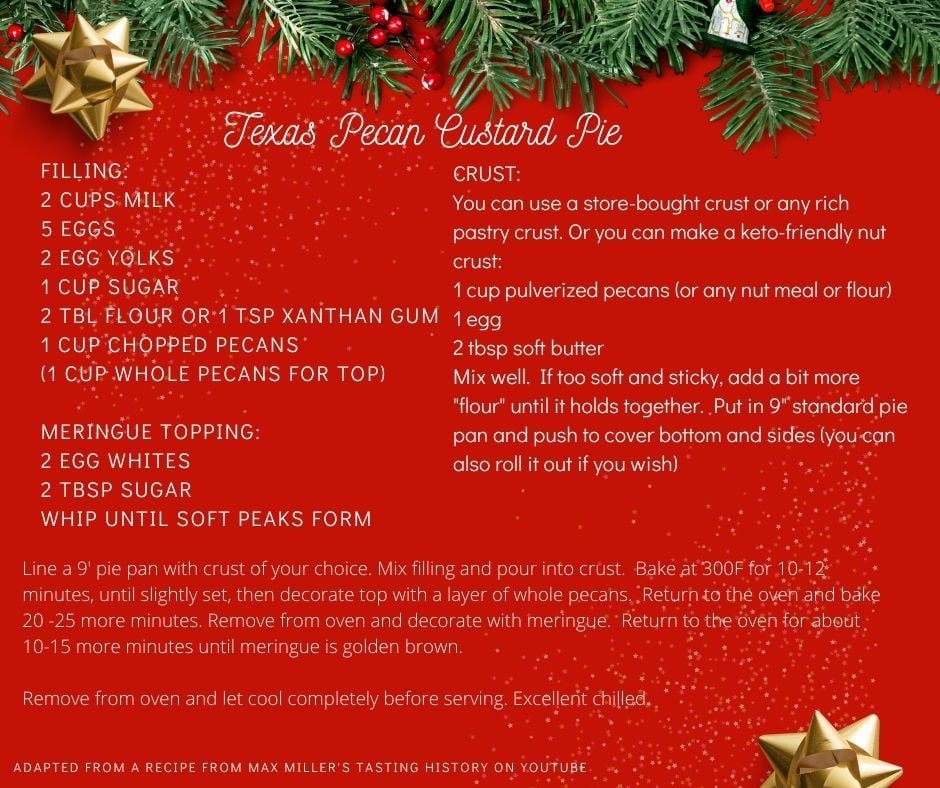 If you would like to download a pdf version of this recipe, click here.
I hope you enjoy this recipe. Let me know if you make it and what you think!