Color Story: The Case of the Irresistible Eyeshadow
Jun 22, 2021
When I was a little girl of maybe 6 or 7 years old, I went to dinner with my mother at her friend's house. I don't remember much of the house or the dinner, but I do remember the bathroom.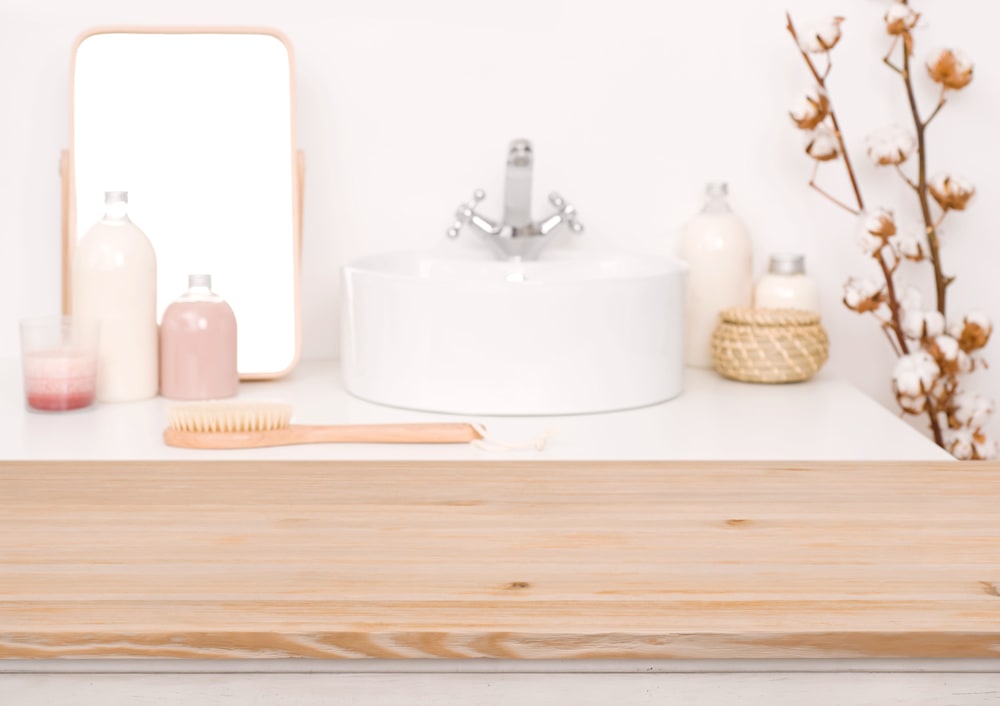 It was shiny and pink with lace curtains. It was like a Disney bathroom of my dreams -- all color and sparkle. And there were pretty jars and trays on the counter full of eyeshadows and lipsticks. All in tiny tubes and pots, like candy in a dish, in shades of yellow, blue, purple, and pink. I was entranced.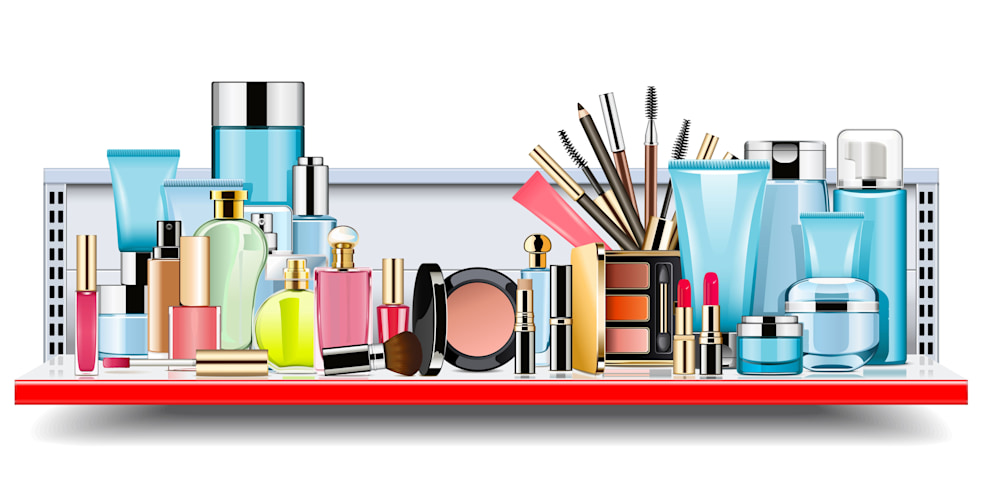 Our bathroom at home did not look like this. Our bathroom was primarily white with nothing frivolous about it. My mother did not wear makeup (she thought it was a patriarchal plot to keep women distracted from the real world.) Our bathroom was boring and functional.
There was one silver tube with a purple cap that whispered to me.
I opened it and out squeezed the most sparkly, iridescent lavender cream I could imagine. It shifted from pale purple to pink to blue as it caught the light at different angles.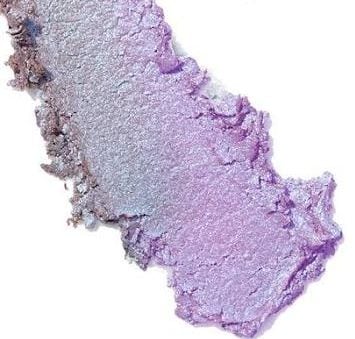 OOOOH! Sheer joy! I was smitten.
And I had to have that color.
My six-year-old brain went into hyperdrive. I knew that it was wrong to steal. And I knew that my mother would NEVER buy that for me, even if I asked nicely and cleaned the cat box for a month. And I couldn't go to the store and buy my own. I stared at that color and stared. Finally, I hoped the nice lady who owned the bathroom wouldn't miss one tube of lavender eyeshadow.
And I tucked it in my pocket and went downstairs to dinner.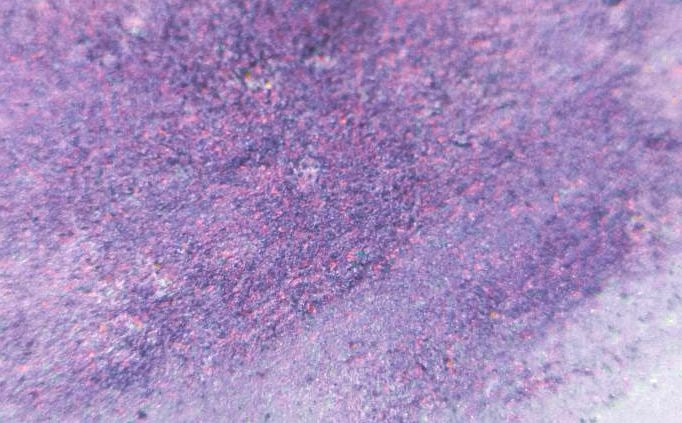 A few days later, my mother informed me that the nice lady HAD noticed her favorite eyeshadow was missing. I had to confess and return it. I was grounded for a week.
My mother did NOT understand the magnetic pull of that magical color-shifting lavender.
And I learned my lesson about stealing.
But I never forgot that color.
Years later, I found a comparable color in a powder made by an independent cosmetics formulator, Aromaleigh.
It seems silly that such a color could bring such joy, but it does. In fact, that's why I wear makeup -- to be able to spend my first few moments choosing which pretty, shimmery color will set the tone for the day.
And now my bathroom has a tray with little pots of shimmering colors, peach, purple, blues. And lavender. And if some child feels compelled to steal one of my eyeshadows, I'll counsel her mother to get her art lessons.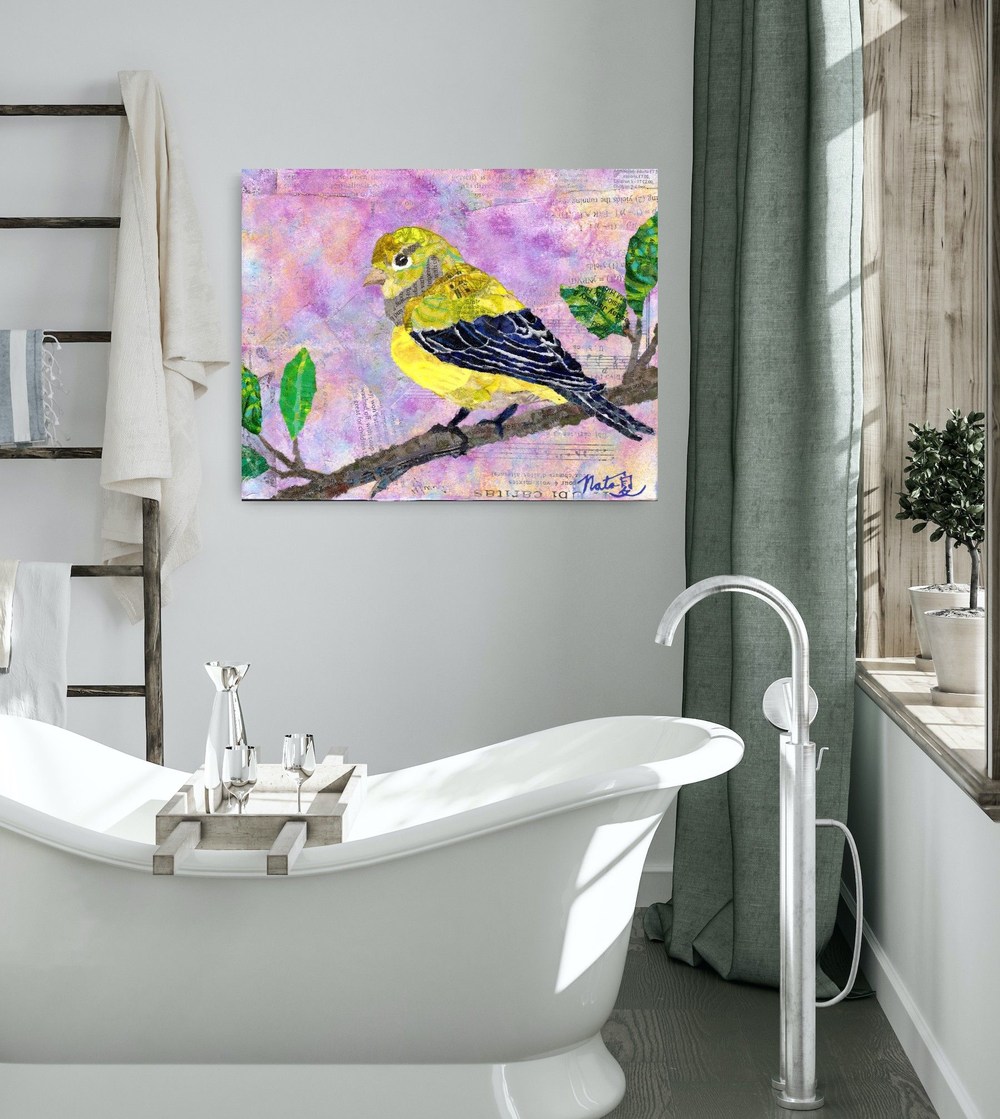 (Click the photo to purchase print)
Do you have colors that call you? Colors that you gravitate towards and need in your life? Let me know in the comments! I'd love to hear!