A Walk through my process: concept to completion: Got My Eye On You
Aug 03, 2021
On our last trip to Clove Lakes Park in Staten Island, NY, a photo that I took stuck with me. It captured the moment and the feel of the place.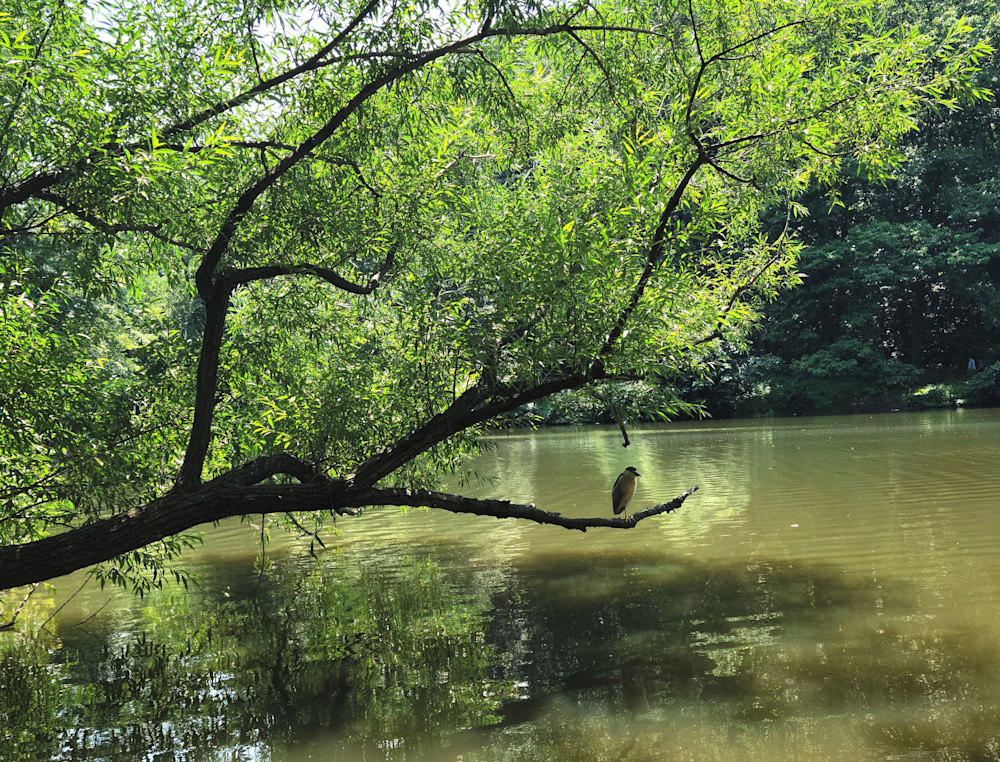 I decided to paint a version of this scene.
First came the watercolor sketch to see if I really like the composition and color scheme.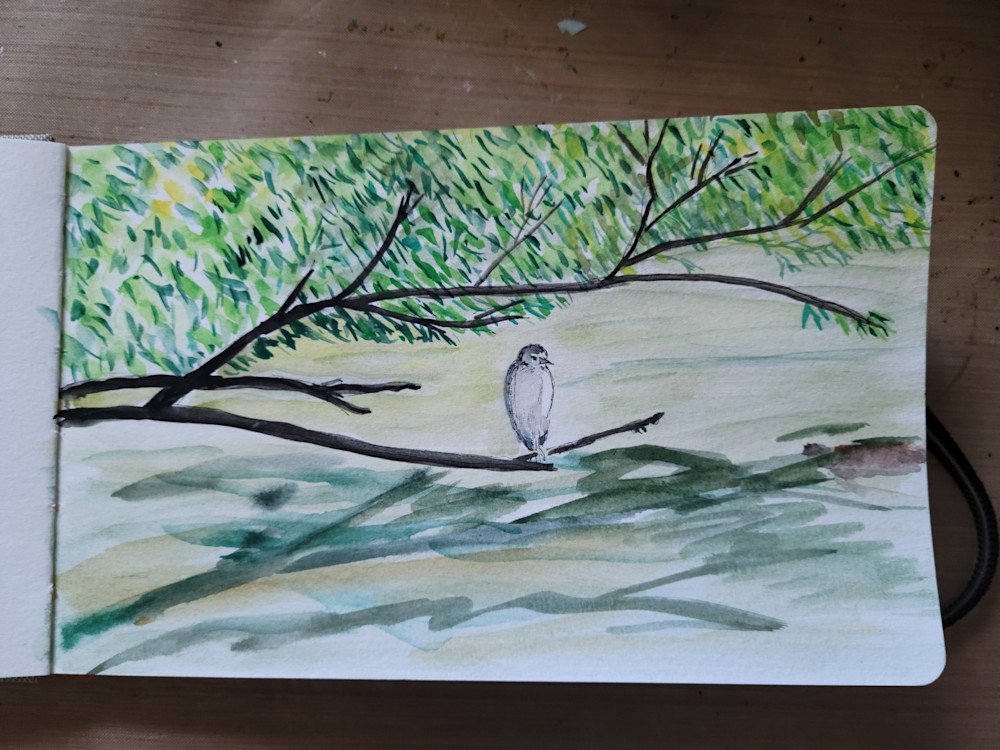 I actually painted this sketch while still in NY. Unfortunately, I didn't have my full art kit with me, but I did have a watercolor sketchbook, a mini watercolor set, and some water brushes (They have water on the inside -- perfect for travel and Plein air).
I liked the interplay between the tree and the reflection, the night heron, and the snapping turtle.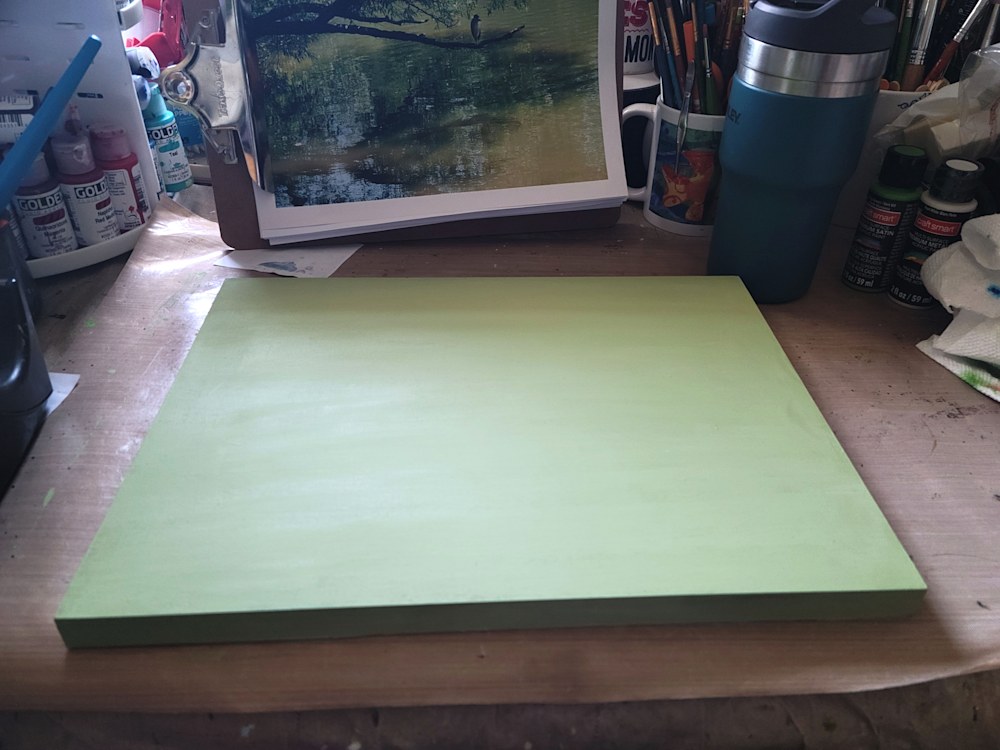 Once I got home, I prepped a board with a couple of coats of colored gesso. The gesso has some tooth to it, so it takes the graphite of the pencil nicely. The color so that I didn't have a totally white canvas. Not sure the green was the best choice for this, but it worked out in the end.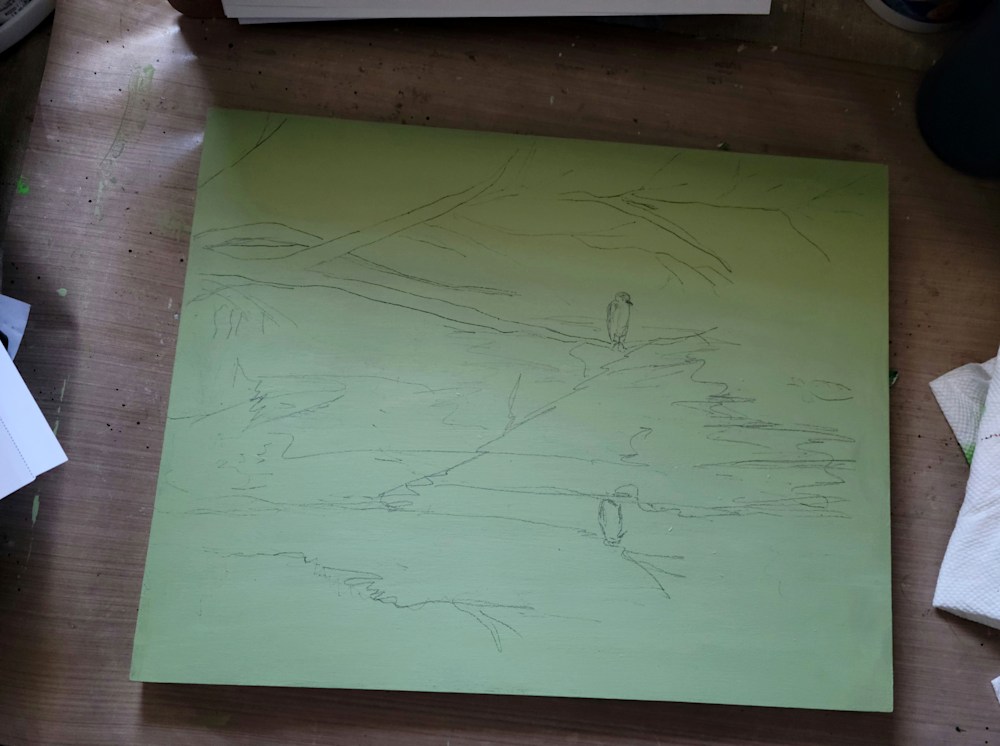 Once sketched, it was time to start the underpainting, which would serve as my roadmap for collage.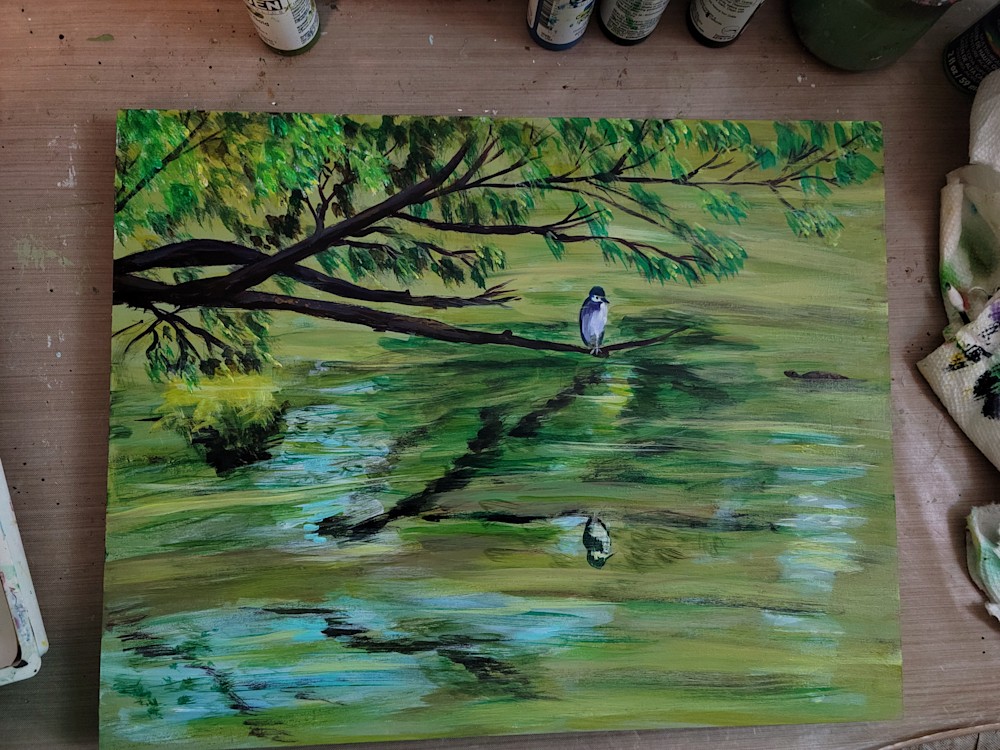 And I started laying in the main shapes and colors with acrylic paint.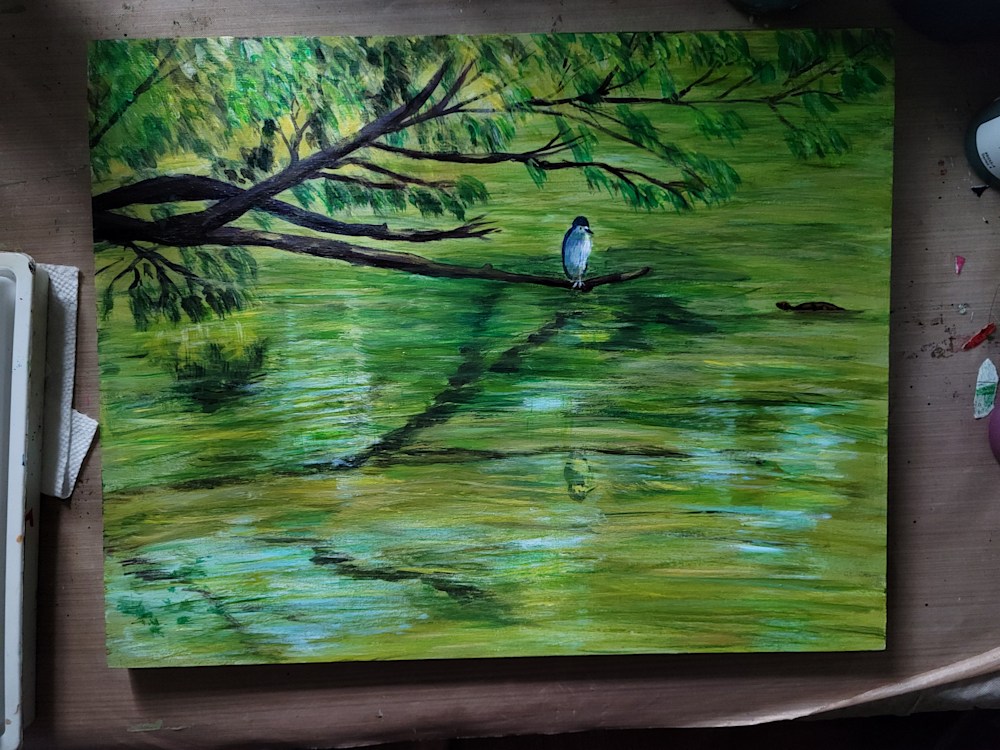 While I was painting, I decided to contrast painting with collage and leave the water uncollaged.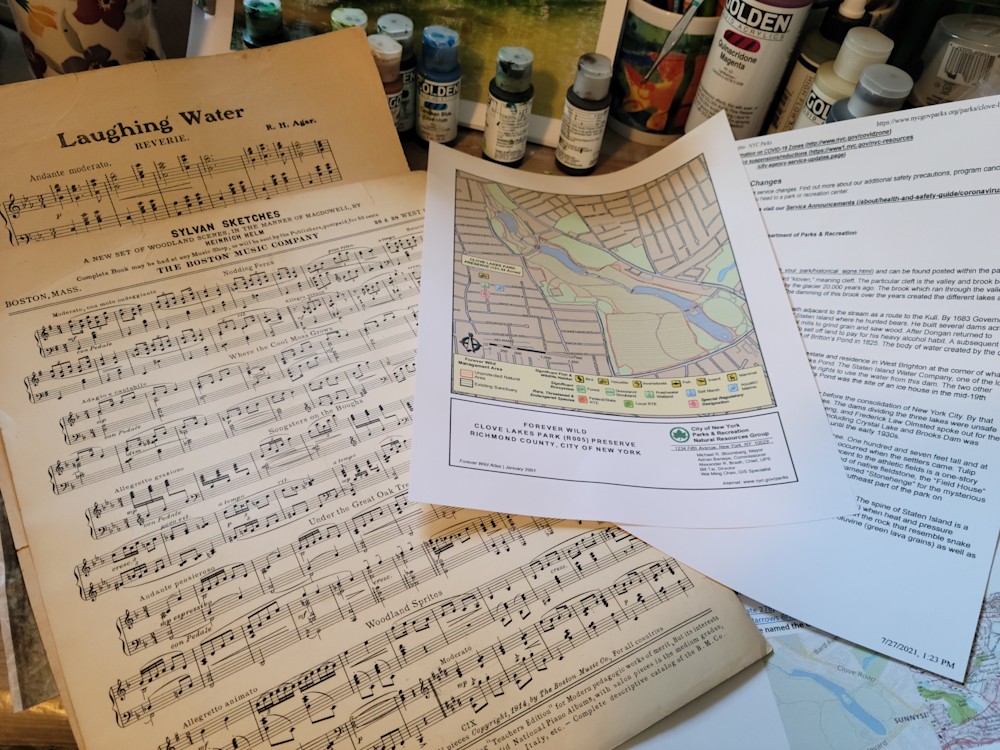 I gathered sheet music about woods and water (thanks to Robyn Wright, who donated a huge pile of old sheet music she had inherited!!) I also printed out maps and information about Clove Lakes Park. Next, the computer print was stabilized with a spritz of Spray Acrylic Sealer. And then, I set to work printing layers of color and pattern for the branches and leaves.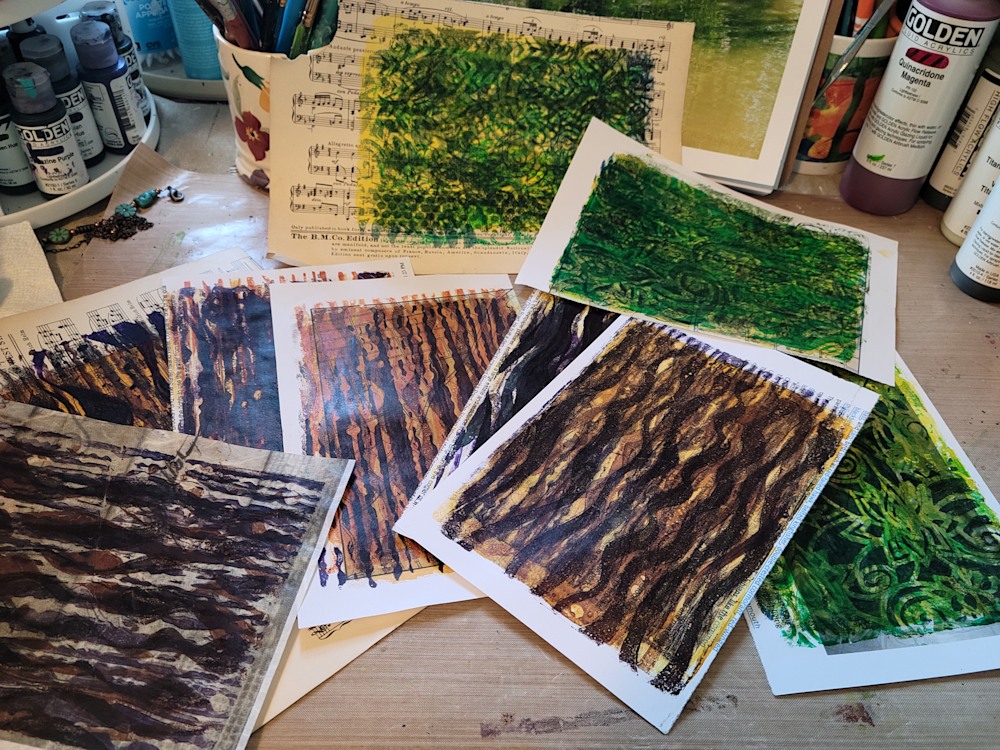 Then it was time to start ripping pieces of paper and gluing them onto the painting...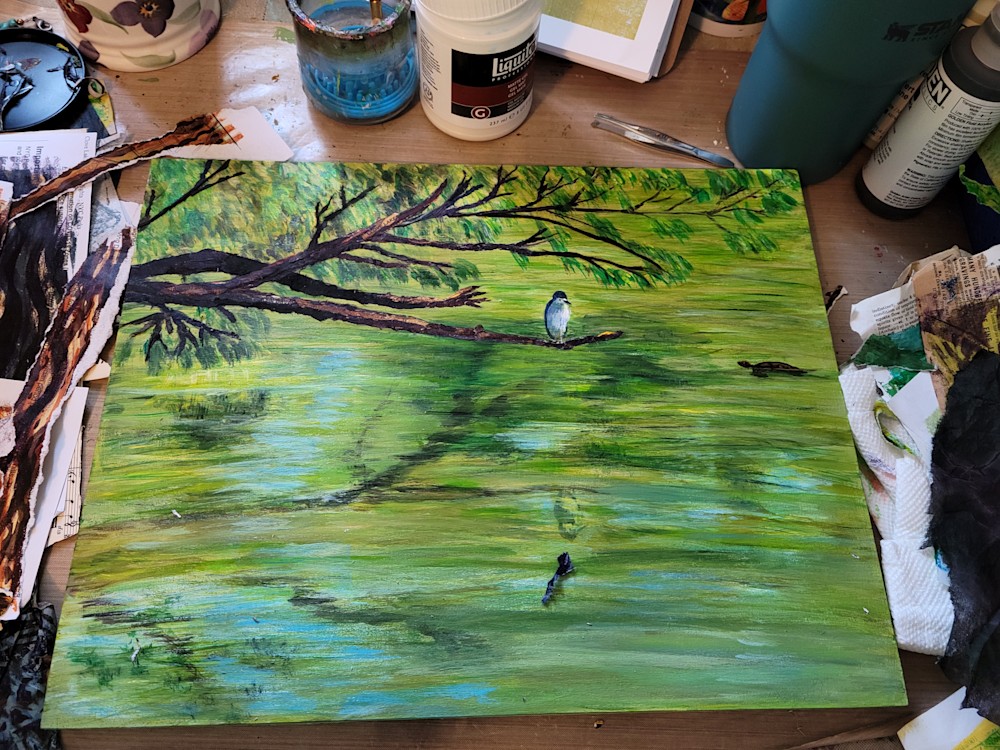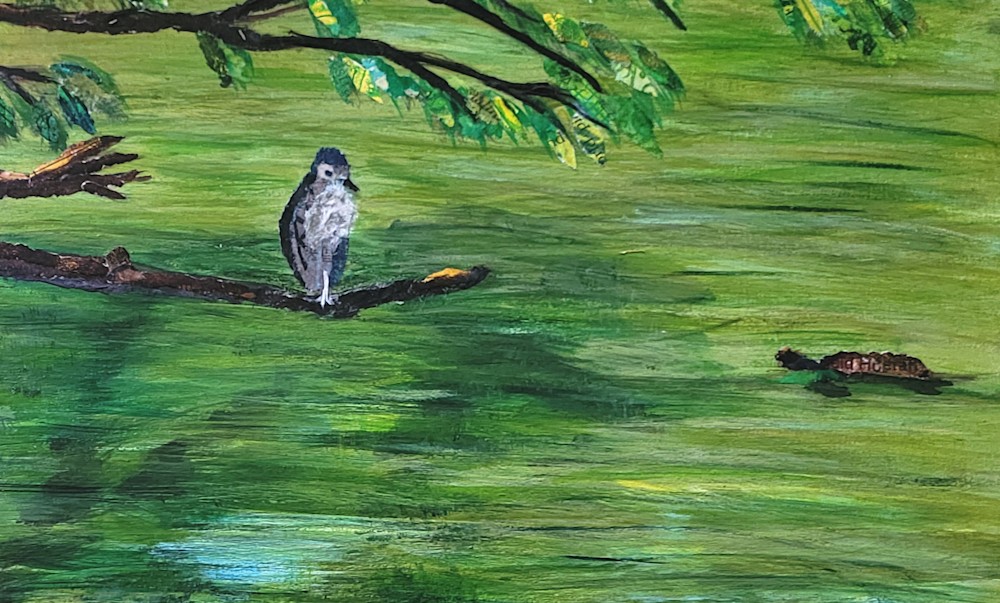 A closer look...
And getting really close to finishing... needs more leaves.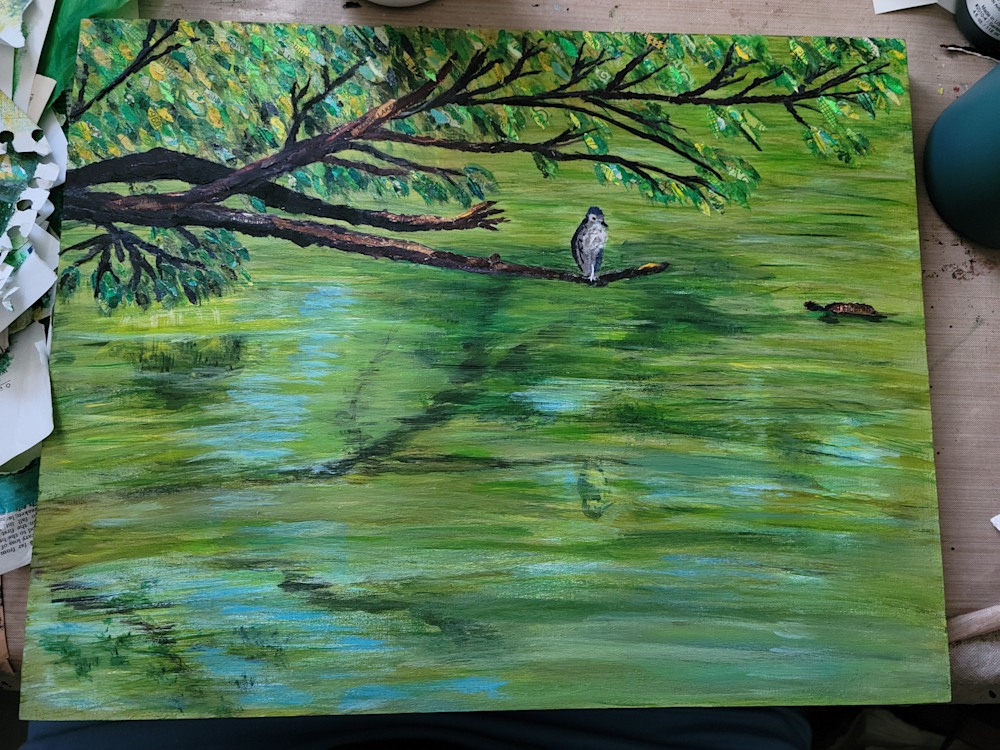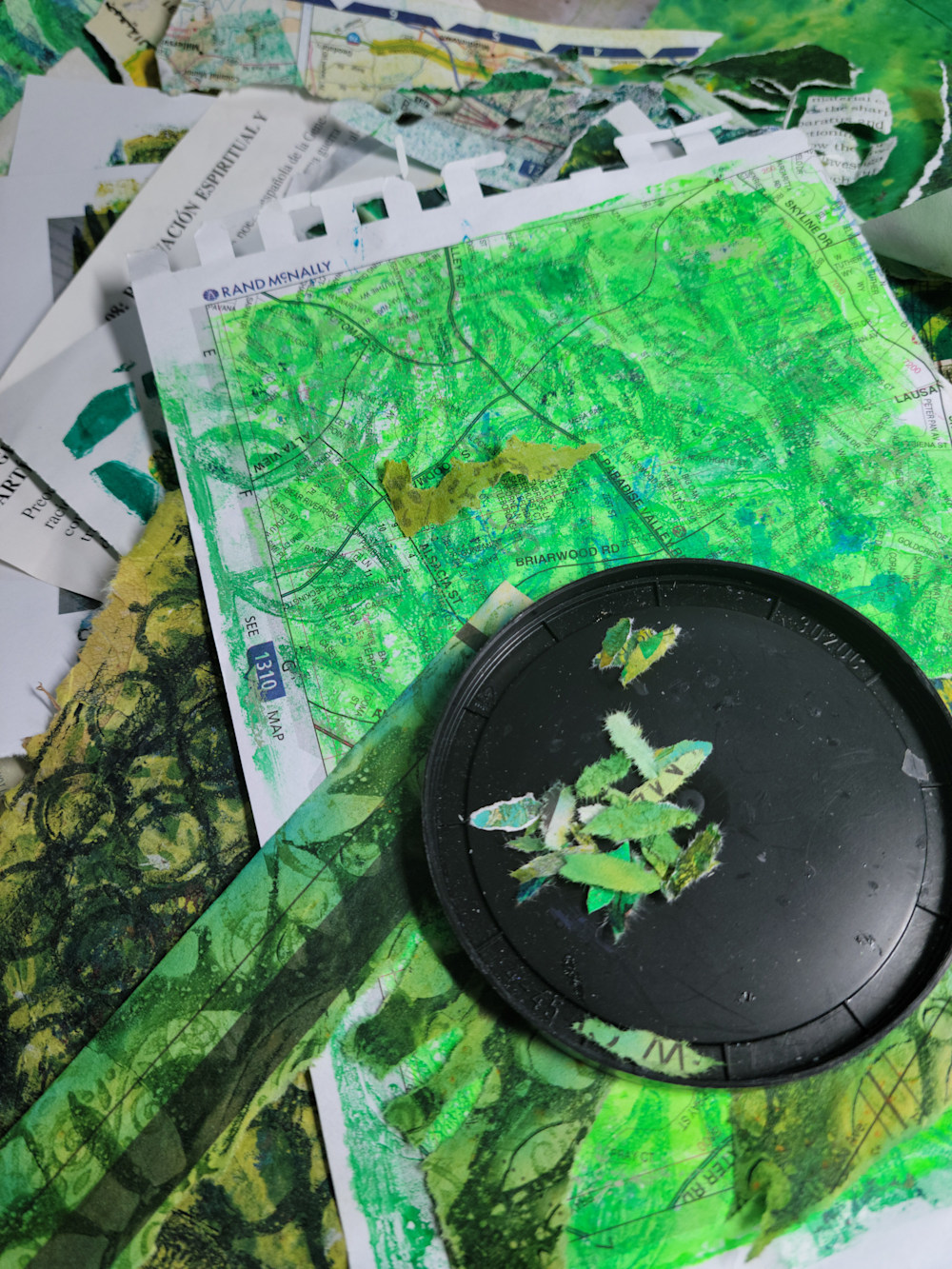 And now the finished piece is on display in Studio 23, Southwestern Artists Association, in Spanish Village Arts Center in Balboa Park through September 6th. The Studio is open 10 am to 4pm daily.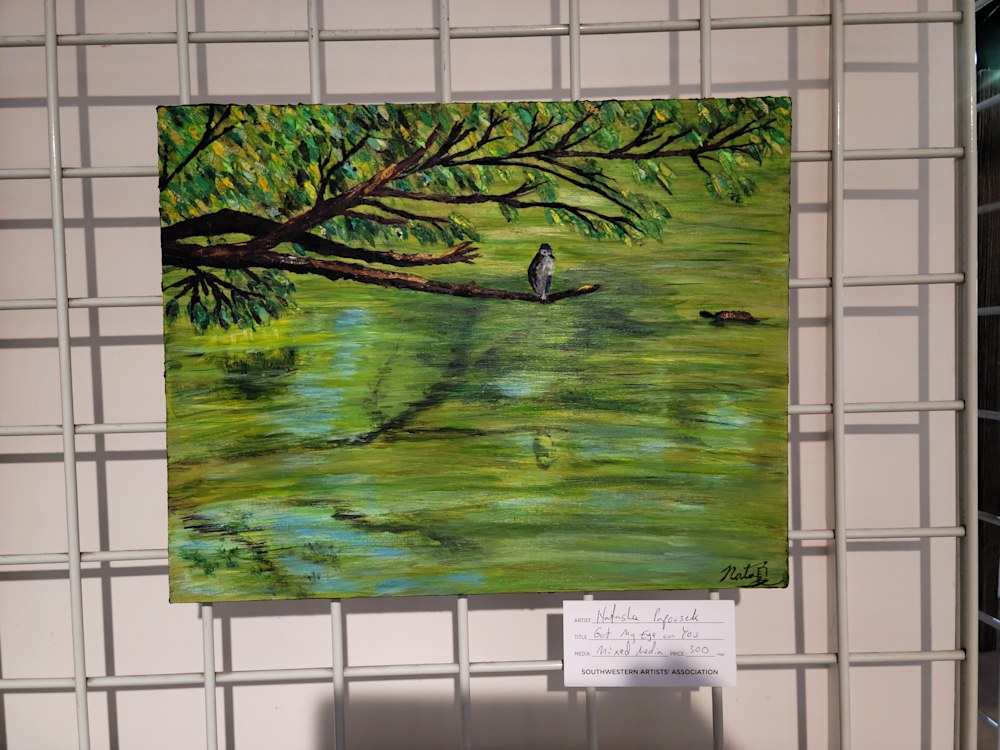 Got My Eye On You, Mixed Media, 11 x 14, $300
I hope you are able to make it down to the Studio to see it in person! If you are interested in purchasing the original, please send me a message -- either through the site or via email. Prints are available on the website.